November is almost here, and that means it's time for some fresh K-dramas. We've got exciting stories, great actors, and lots of fun waiting for you. Whether you're into romance, action, mysteries, or fantasy, we've got a list of 15 new dramas to premier this month you'll want to check out. Let's get started.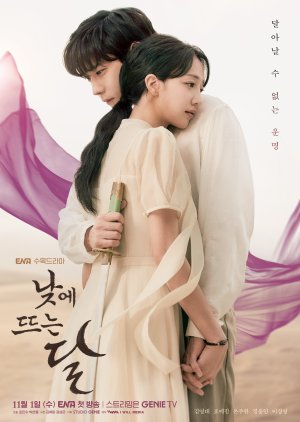 Han Joon Oh is a South Korean celebrity known for his attractive looks and tall stature. During a public service video shoot, he is involved in a car collision that is nearly fatal. He is saved by Kang Young Hwa, a female firefighter, and in response, Han Joon Oh's representatives hire her to become his personal bodyguard. After waking up from his stupor in the hospital, Han Joon Oh's body has been taken over by the spirit of Do Ha, a nobleman from ancient Korea who was killed by his beloved wife Han Ri Ta. Do Ha's spirit is seeking revenge and Han Joon Oh, now controlled by the spirit, sets out to pursue it.
Genres: Thriller, Historical, Romance, Fantasy
Starring: Pyo Ye Jin, Kim Young Dae, Ohn Joo Wan
2.Tell Me That You Love Me (2023)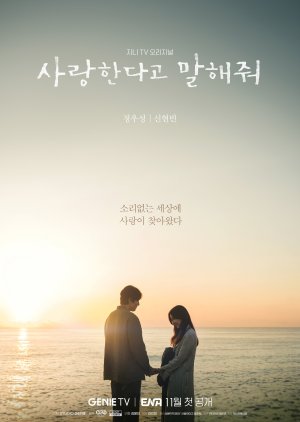 Cha Jin Woo, who has a hearing impairment, and Jung Mo Eun, an aspiring actress, meet and develop a romantic relationship. As Cha Jin Woo is uncomfortable speaking, he expresses his feelings through drawings, while Jung Mo Eun is comfortable expressing herself with words.
Genres: Romance, Life, Drama, Melodrama
Starring: Jung Woo Sung, Shin Hyun Bin, Kim Ji Hyun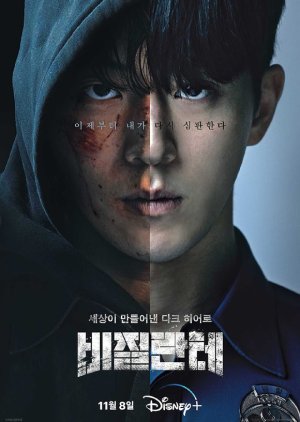 Kim Ji Yong was a student at a police academy, who had lost his mother at the hands of local gangsters when he was young. In response, Ji Yong became a vigilante, taking justice into his own hands and taking down criminals.
Genres: Action, Thriller, Psychological, Crime
Starring: Nam Joo Hyuk, Yoo Ji Tae, Kim So Jin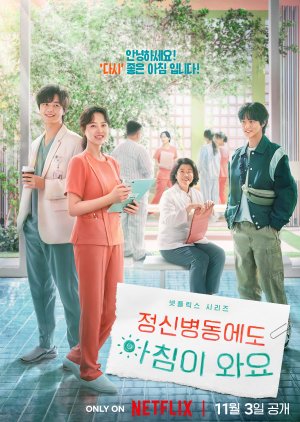 Jung Da Eun is a nurse who is transferred from the internal medicine department to neuropsychiatry. There, she is supported by Chief Nurse Song Hyo Jin as she gains experience in her new field. Meanwhile, Dong Go Yoon, a doctor specializing in proctology, is moved by Da Eun's innocence and kindheartedness. Da Eun is close to Song Yoo Chan, who appears to be happy but has hidden inner struggles. With help from her peers, Da Eun develops her skills as a nurse while she and Go Yoon grow closer.
Genres: Drama, Medical
Starring: Park Bo Young, Yeon Woo Jin, Jang Dong Yoon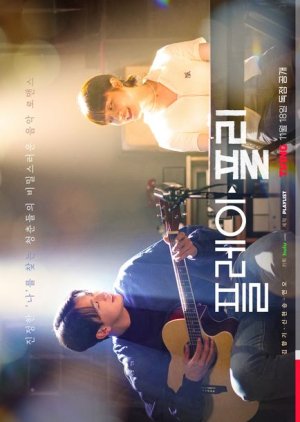 Hanju is an ordinary university student who, unbeknownst to her peers, is also the rising cover artist PLII on Metube. When a popular boy group member, Levi, discovers PLII and requests to collaborate, Hanju is determined to keep her two identities separate. However, when she and Levi are partnered for a class project, Hanju's cover is threatened. As they work together, will her secret be revealed?
Genres: Romance, Youth, Drama
Starring: Kim Hyang Gi , Shin Hyun Seung, Yeon Oh
6.Wuju Bakery (2023)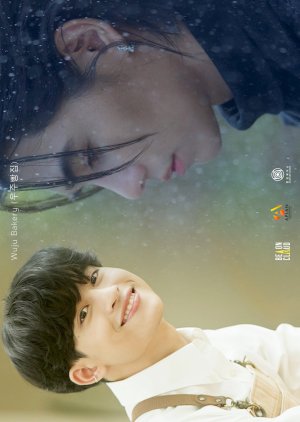 A small bakery in an old town, treasured by the owner for the memories it holds of his parents, re-opens after much struggle. On the day of the opening ceremony, a spaceship crashes near the bakery, ruining it. The crash-site attracts the attention of both an alien and the handsome boss of the bakery. The alien and the boss must now live together in the destroyed bakery, and the presence of aliens in the town is revealed to the public as they search for their lost comrade.
Genres: Comedy, Romance, Sci-Fi
Starring: Jeff Satur, Barcode Tinnasit Isarapongporn, Jun In Kyu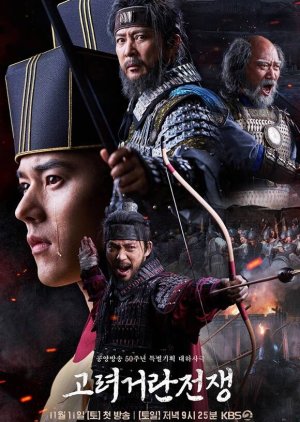 Set in the Goryeo-Khitan War, King Hyeonjong of Goryeo and Commander-in-Chief Gang Gam Chan lead the people of Goryeo against Khitan in two periods of battle. Hyeonjong and Gam Chan join forces to defeat their enemy and restore peace.
Genres: Action, Military, Historical, War
Starring: Choi Soo Jong, Kim Dong Jun, Ji Seung Hyun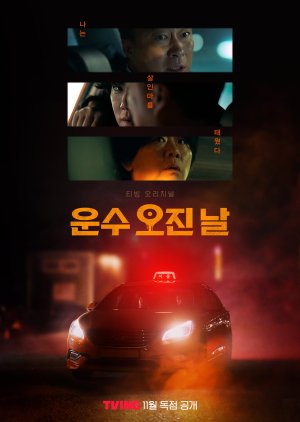 Oh Taek, a taxi driver, agrees to take a fare to Mokpo in exchange for a high price. During the journey, Oh Teak discovers his passenger is a serial killer, launching the taxi into a journey of horror.
Genres: Thriller, Psychological, Drama
Starring: Lee Sung Min, Yoo Yeon Seok, Lee Jung Eun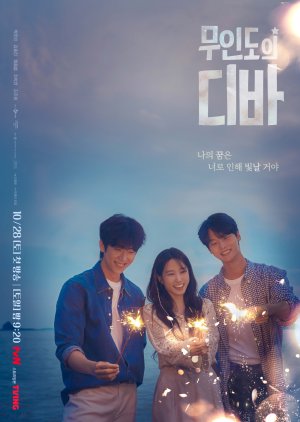 A woman's journey of survival and adaptation is explored when Mok Ha is rescued from a deserted island after 15-years of being lost. After spending so long alone, she must now confront the challenge of re-adjusting to modern life.
Genres: Music, Comedy, Romance, Life
Starring: Park Eun Bin, Kim Hyo Jin, Chae Jong Hyeop
10.SKZ Flix (2023)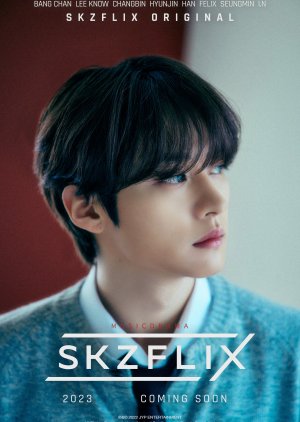 An ex-convict, John, finds himself in a difficult situation when a friend from his past reappears in his life. This friend, Jacob, is now a successful businessman and wants John to help him with a dangerous job. John is uncertain but is persuaded into helping. The job is more difficult than John could have imagined and he and Jacob soon find themselves in a life-threatening situation. In an effort to survive, John must confront his past and make a daring escape.
Genres: Documentary
Starring: Bang Chan, Felix, Hwang Hyun Jin
11.My Demon (2023)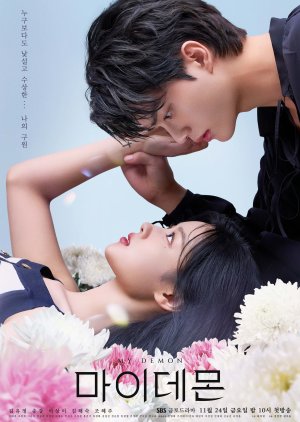 Genres: Action, Comedy, Romance, Fantasy
Starring: Kim Yoo Jung, Song Kang, Lee Sang Yi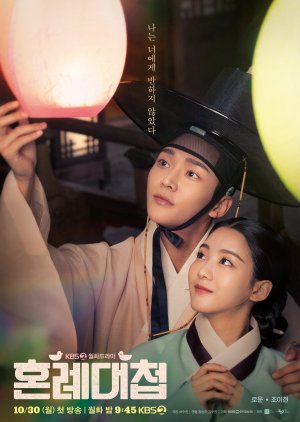 Sim Jung Woo is an intelligent and handsome young man who was the youngest to place first in the state examination. During his wedding ceremony with the princess, she suddenly dies and Sim Jung Woo's life changes drastically. According to the Joseon period custom, he is not able to take the government post and can no longer remarry. He then meets Jung Soon Deok, a widow whose late husband was the second son of the first vice-premier. Jung Soon Deok leads another life under the pseudonym of Yeo Joo Daek, working as a matchmaker and peddler of women's items such as cosmetics and accessories. She is the best matchmaker in Hanyang and Sim Jung Woo and Jung Soon Deok become involved while trying to get older single men and women to marry as matchmakers.
Genres: Historical, Comedy, Romance
Starring: Rowoon, Cho Yi Hyun, Jo Han Chul
13.The Story of Park's Marriage Contract (2023)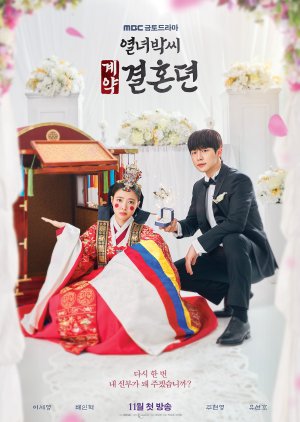 Park Yeon Woo is a simple woman from the 19th century who has been thrown into the present day. She is taken aback by the diverse society, the development of technology and the unfamiliar customs that she finds in Seoul. She discovers that her husband from the 19th century, who died on their wedding night, had a heart condition and is now living in the present day and goes to meet him. As fate would have it, they meet again in the present day and Park Yeon Woo is confused and conflicted as to what to do with her newly found knowledge and relationship.
Kang Tae Ha and Park Yeon Woo enter into a contract marriage, but despite their forced marriage they soon find themselves getting closer. Despite his initial reservations, Kang Tae Ha finds himself more and more attracted to Park Yeon Woo and decides to try and make their marriage work. However, Park Yeon Woo must also decide if she wants to stay in the present day or return to the 19
Genres: Historical, Mystery, Romance, Fantasy
Starring: Lee Se Young, Bae In Hyuk, Yoo Sun Ho
14.Once Upon a Boyhood (2023)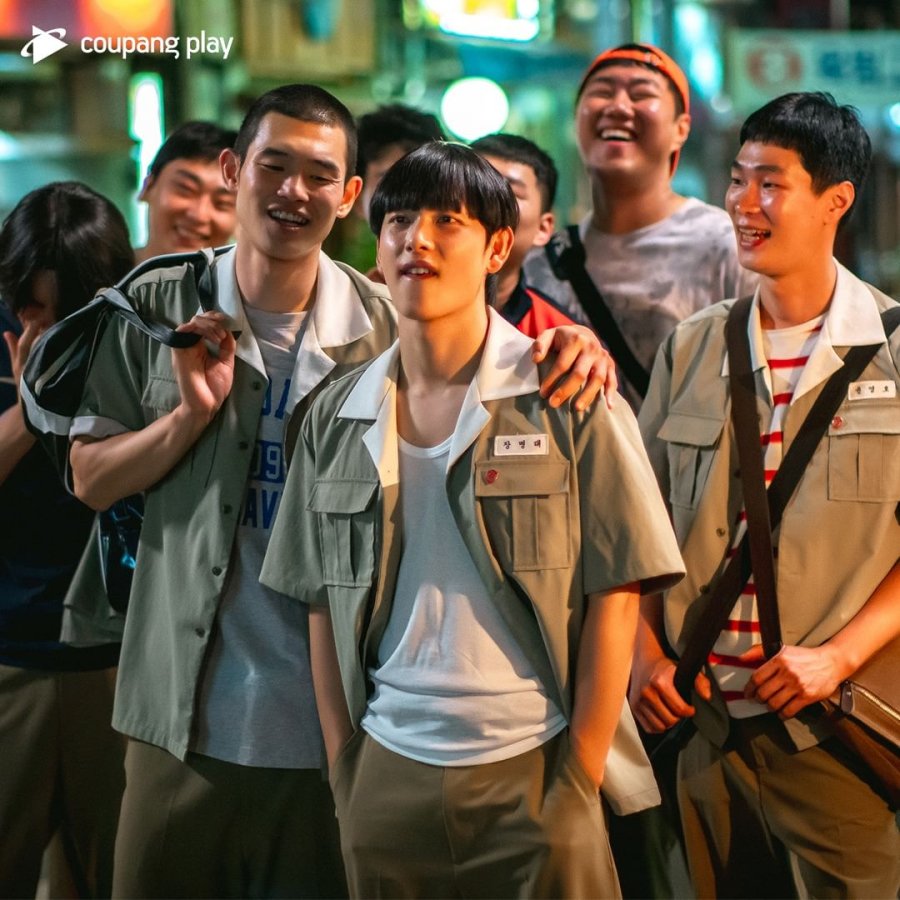 In the mid-to-late 1980s, Jang Byung Tae transfers to Buyeo Agricultural High School, located in the Chungcheong Province. At his new school, Jang faces an unexpected event that leads to a major shift in his life. Despite being small and weak, he perseveres and works to rise up the school's social ladder.
Genres: Action, Thriller, Comedy, Youth
Starring: Yim Si Wan, Lee Sun Bin, Kang Hye Won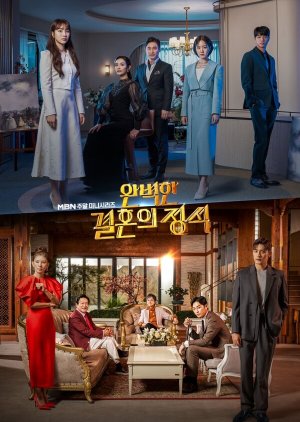 Han Yi Joo was adopted into the Hanwool Financial Group family, but was not loved by her parents or her younger sister Han Yoo Ra. After getting married to Jung Se Hyeok she discovers that he is in love with her sister. On the same day, she is involved in a car accident and dies. When she wakes up, she finds herself back in time when she was engaged to Jung Se Hyeok. To take revenge on her family, she approaches Seo Do Guk, the grandson of the Taeja Group's founder, and proposes a contract marriage. He agrees, but wants the contract marriage to become a real marriage.
Genres: Romance, Drama, Fantasy
Starring: Sung Hoon, Jung Yoo Min, Jin Ji Hee