Ready to binge-watch the best Korean dramas of the year? You're in luck, because we've got you covered with our updated list of the most popular K-dramas of 2023 on Kissasian! From romantic comedies to thrilling mysteries, there's something for everyone on this list. So grab your snacks, get comfy, and prepare to be entertained.
Here are a few of the top-rated Korean dramas of 2023: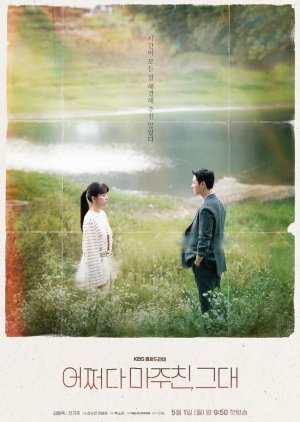 Yoon Hae Joon is the youngest anchor to ever work at his broadcasting station. Baek Yoon Young is a publishing company employee who originally aspired to be a writer. When they travel back to 1987, Yoon Hae Joon investigates a serial murder case while Baek Yoon Young attempts to stop her parents from marrying. The pair discovers that their objectives are linked and must work together to succeed.

Genres: Mystery, Romance, Drama, Sci-Fi
Starring: Kim Dong Wook, Jin Ki Joo, Seo Ji Hye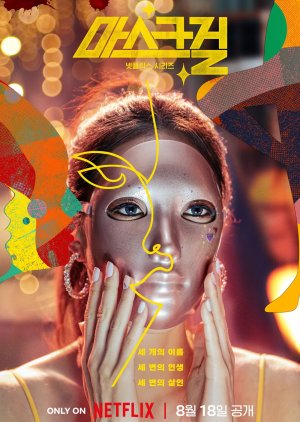 Kim Mo Mi and Joo Oh Nam are office workers who both suffer from a lack of confidence in their physical appearances. Despite this, Kim Mo Mi takes up a job as an internet broadcast jockey, wearing a mask to hide her identity. Joo Oh Nam is a fan of the show and watches it religiously, harboring a secret crush on Kim Mo Mi. Unbeknownst to both of them, they will soon be thrown into an unexpected situation together.

Genres: Thriller, Mystery, Comedy, Drama
Starring: Lee Han Byeol, Go Hyun Jung, Nana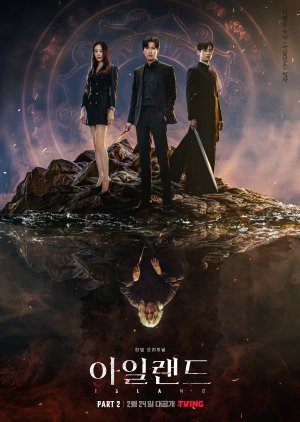 Won Mi Ho, the only child of the wealthy Daehan Group's chairman, is known for her arrogant and selfish attitude. After causing a disturbance, her father sends her to Jeju Island for punishment, where she starts working as a high school teacher of ethics. While there, she gets caught up in a mysterious case involving ghosts that wish to eradicate the human world, making her their target. A ghost hunter steps in to protect her from the spectral forces.

Genres: Action, Thriller, Horror, Fantasy
Starring: Kim Nam Gil, Lee Da Hee, Cha Eun Woo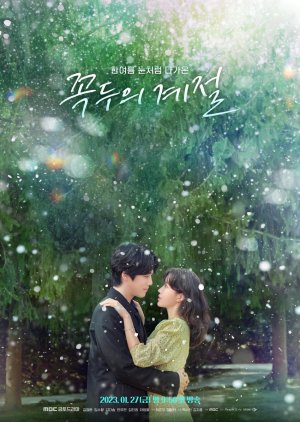 Kkok Du, an immortal reaper from ancient Korea, visits the mortal world every 99 years to punish humanity for their weaknesses. On his latest visit, he takes over the body of a talented young doctor named Do Jin Woo. Despite Kkok Du's ruthless and merciless nature, he is forced to carry out Jin Woo's medical duties. During his time as Jin Woo, Kkok Du meets Han Gye Jeol, a doctor with mysterious powers that have an enchanting effect on him. Kkok Du falls in love with Gye Jeol, facing a dilemma between following his duty or risking it all for love.

Genres: Comedy, Romance, Medical, Fantasy
Starring: Kim Jung Hyun, Im Soo Hyang, Kim Da Som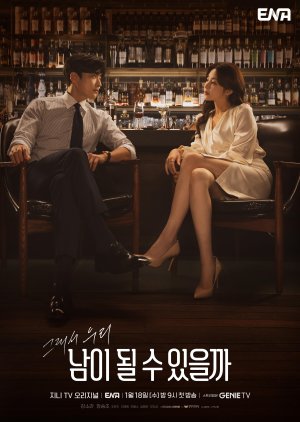 Oh Ha Ra is a well-known divorce lawyer with the nickname "the goddess of litigation". Despite her success, her life takes an unexpected turn when she is confronted with her ex-husband and fellow lawyer, Goo Eun Beom, in the courtroom. Forced to work together, the two must put aside their past grievances and maintain their professionalism while dealing with the tension and animosity of two other divorce lawyers, Kang Bi Chwi and Kwon Si Wook, who often clash with one another. Will the group of lawyers be able to remain civil or will the courtroom erupt into chaos?

Genres: Law, Romance, Drama
Starring: Kang So Ra, Jang Seung Jo, Jo Eun Ji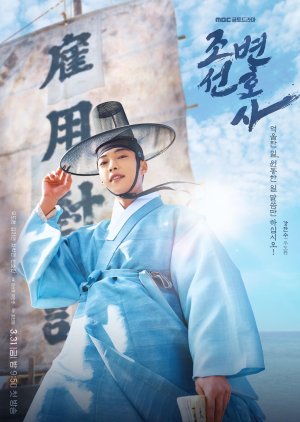 Kang Han Su is a lawyer who uses his knowledge of the law to craft successful cases. Initially, he exploits his clients' emotions for his own personal gain. However, as he gains a reputation among the public as a hero and problem solver, he shifts his focus to seeking true justice. After forming a bond with one of his clients, Yi Yun Ju, he matures into an ethical and just lawyer committed to defending the innocent. His growth is reflected in Yun Ju's own transformation from seeking revenge to becoming a supporter of his mission.

Genres: Historical, Law, Romance, Drama
Starring: Woo Do Hwan, Bona, Cha Hak Yeon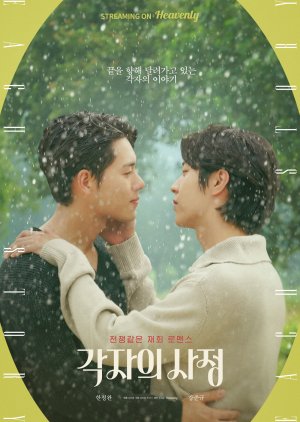 Ha Yeon Woo was a successful young movie director in Seoul, South Korea's answer to Hollywood, Chungmuro. His debut film was well received, but he soon found himself in a prolonged slump. He reunites with Sung Woo Jae, a famous web-based novel author and his former acquaintance, and the two reignite a passionate romance. While the relationship is passionate, it also serves to heal the wounds of Sung Woo Jae's past losses. With the help of the relationship, Ha Yeon Woo must decide if he is truly cut out to be a top movie director.

Genres: Romance, Drama
Starring: Jun.Q, Han Jung Wan, Cha Shi Hyuk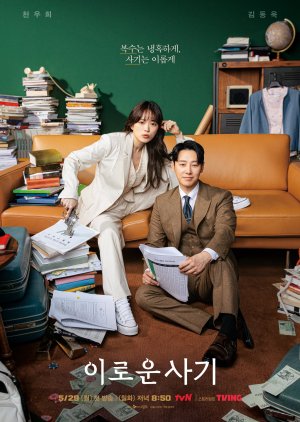 Lee Ro Um, a clever con artist with a distinct lack of empathy, is falsely accused of murdering her estranged parents. With the help of passionate, highly empathetic lawyer Han Moo Young, she is exonerated after 10 years. The two join forces to seek justice and take revenge on perpetrators of wrongdoing.

Genres: Comedy, Crime, Drama
Starring: Chun Woo Hee, Kim Dong Wook, Yoon Park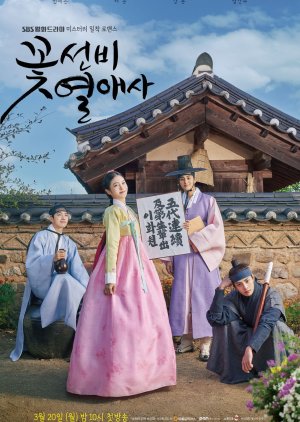 Yoon Dan Oh, formerly part of a wealthy family, is now the breadwinner and owner of the Ihwawon Inn. Guests include scholars taking the civil service entrance exam in order to become high-ranking officials. Three of them, Kang San, Kim Si Yeol, and Jeong Yoo Ha, have secrets of their own. The guests and Yoon Dan Oh join forces to find Lee Seol, who has been missing for 13 years.

Genres: Historical, Mystery, Romance, Drama
Starring: Shin Ye Eun, Ryeoun, Kang Hoon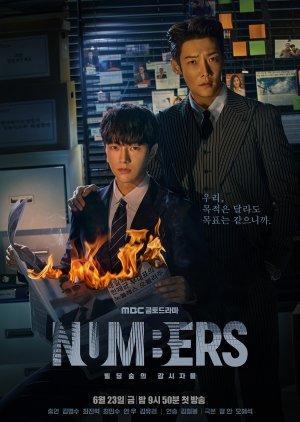 Ho Woo is the only high school graduate accountant to join the prestigious accounting firm in the country. He has outstanding memory, observation, adaptation, and a sense of justice that ordinary accountants lack. Je Kyun and Seung Jo, a father and son duo, are Vice President and ace accountant of the firm, respectively. Je Kyun is known for his generous personality, but is willing to do anything it takes to get what he wants. Seung Jo and Ho Woo, despite having different goals, collaborate to pursue justice in the firm.

Genres: Action, Thriller, Mystery, Drama
Starring: Kim Myung Soo, Choi Jin Hyuk, Choi Min Soo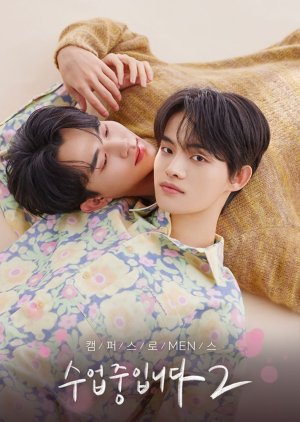 Lee Hyun, a university freshman full of optimism, falls in love with Kim An, a young tutor in his department. He follows her around like a puppy, annoying the aloof Kim An with his questions. Joo Hyuk, another student returning to campus, meets and has a one-night stand with Sung Min which he doesn't realize until later is his new class's teaching assistant. Min Woo meanwhile is in an uncertain romantic situation with his unemployed best friend Ma Roo, to whom he has a secret crush. The story follows the lives of these six young men as they try to navigate their complicated love lives and pursue academic success.

Genres: Romance, Drama
Starring: J-min, Lee Kwang Hee, Woo Hyo Won

Moon Joo Ran discovers a strange smell coming from her backyard and, in doing so, sets off a series of events that uncover a connection between her and Chu Sang Eun. She investigates her husband, Jae Ho, and discovers his involvement in the death of Kim Yun Beom. Through her investigation, Moon Joo Ran learns of Sang Eun's suffering and uncovers the truth of her husband's crime.

Genres: Thriller, Mystery, Psychological, Drama
Starring: Kim Tae Hee, Im Ji Yeon, Kim Sung Oh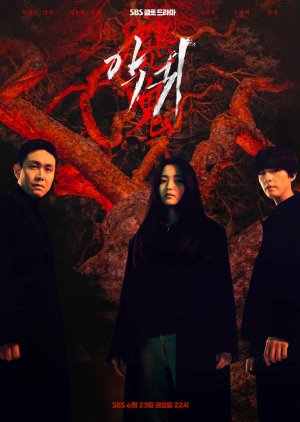 Ku San Young discovers that the deaths are related to the five sacred objects. An ancient door to another world has opened, allowing demons to enter their world. Ku San Young is possessed by one of those demons and Yeom Hae Sang can see it. With the help of Lee Hong Sae, they investigate the mysterious deaths and try to uncover the truth behind the five sacred objects.

Genres: Thriller, Mystery, Horror, Supernatural
Starring: Kim Tae Ri, Oh Jung Se, Hong Kyung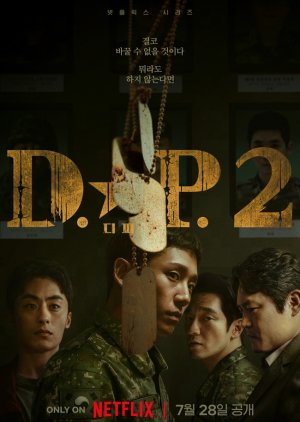 Jun Ho and Ho Yeol are members of a military desertion arrest squad (DP). As they go about their duties, they are confronted with a series of absurdities and unchangeable realities.

Genres: Action, Military, Drama
Starring: Jung Hae In, Koo Kyo Hwan, Kim Sung Kyun

Seo Lee Joon is the team leader at So What Media, and is known for being the company's toughest leader. His content production team is one of the best, but his unforgiving methods have earned him a reputation. Everyone is surprised when the company's newest employee, Jeong Ha Ram, turns out to be the one person who is able to affect Lee Joon. An open-minded person, Ha Ram is very outspoken about his views on love, which Lee Joon finds it difficult to understand. Despite this, Lee Joon finds himself drawn to Ha Ram, and the two begin to learn more about each other as they form a push-and-pull relationship. Eventually, both must confront their personal issues in order to open up to real love.

Genres: Comedy, Romance, Drama
Starring: Cho Han Gyeol, Cho Hyun Min, Lee Sae Bom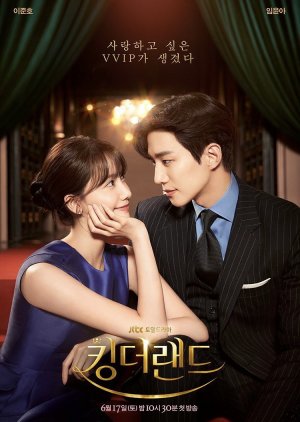 Goo Won and Sa Rang meet in the King of the Land and soon develop a strong connection. Despite coming from different worlds, they find solace in each other, escaping from their individual struggles by creating moments of happiness and smiles that cannot be faked.

Genres: Comedy, Romance
Starring: Lee Jun Ho, Im Yoon Ah, Go Won Hee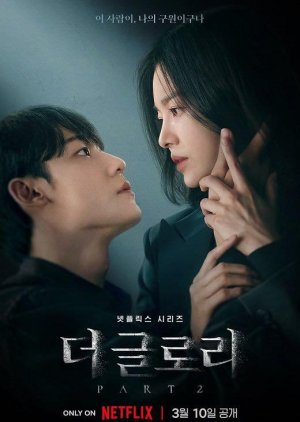 Moon Dong Eun is determined to avenge the heinous bullying she endured in high school. With Joo Yeo Jeong in tow, she meticulously plans her revenge against her tormentors. Simultaneously, Son Myeong Oh's mysterious disappearance has attracted police attention and his friends' suspicions. When Moon Dong Eun is about to put her plan into motion, she offers her nemesis Park Yeon Jin an opportunity to redeem herself by turning herself into authorities. But Park Yeon Jin has other ideas to prevent Moon Dong Eun from succeeding. The ensuing battle of wits between the two becomes increasingly violent and bloody.

Genres: Thriller, Drama, Melodrama
Starring: Song Hye Kyo, Lee Do Hyun, Im Ji Yeon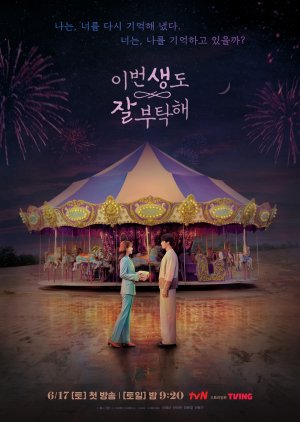 Ban Ji Eum is able to remember the memories of her past lives, having repeated her reincarnation for nearly a thousand years. After her previous life is cut short by a tragic accident, she seeks out people from her 18th life, including a man named Moon Seo Ha. At the same time, Yoon Cho Won, a landscape architect and younger sister of Yoon Joo Won, whose life collapsed from her older sister's death, meets Ban Ji Eum and wonders about her identity. Ha Do Yoon, Moon Seo Ha's secretary and best friend since childhood, also feels a connection to Ban Ji Eum. Will memories of her 18th life prevent romance in her 19th life, or will love endure across different lives?

Genres: Comedy, Romance, Drama, Fantasy
Starring: Shin Hye Sun, Ahn Bo Hyun, Ha Yoon Kyung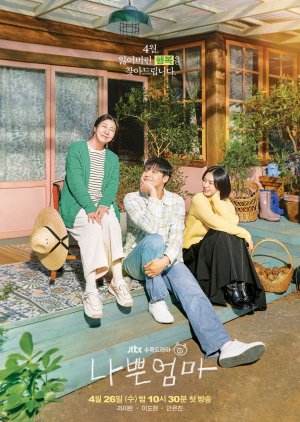 Kang Ho, a cold-hearted prosecutor, returns to his hometown following an unexpected accident and reconnects with his childhood friend Mi Joo. There, he reunites with his single mother, Young Soon, who raised him alone. Despite loving her, Kang Ho was distant due to her strict parenting. Through his interaction with Mi Joo, who is renowned for her warm heart and strong sense of justice, Kang Ho undergoes a transformative experience and learns to appreciate his mother.

Genres: Comedy, Life, Drama, Family
Starring: Ra Mi Ran, Lee Do Hyun, Ahn Eun Jin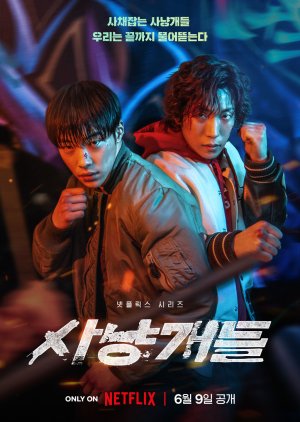 Kim Geon Woo, a reserved rookie boxer, and Hong Woo Jin, a loquacious southpaw, face off in the ring and Geon Woo barely manages to come out on top. Despite their competitive match, the two former marines become fast friends. As their friendship develops, Geon Woo's mother struggles financially and takes out a large loan to prevent her café from going under. Unbeknownst to her, the money has been lent from Smile Capital, a loan sharking business. With her future on the line, Geon Woo and Woo Jin do everything they can to make it right. Luckily, fate intervenes and the two are employed by a kind money lender who is determined to take down the loan sharks. His foster daughter joins their cause and the trio set out to save Geon Woo's mother from the clutches of the loan sharks.

Genres: Action, Thriller, Crime, Drama
Starring: Woo Do Hwan, Lee Sang Yi, Heo Joon Ho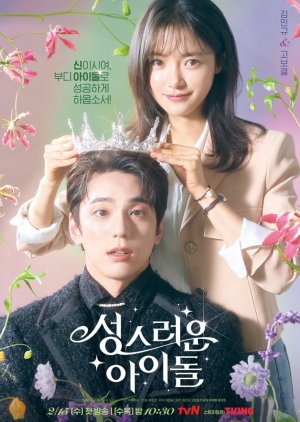 Pontifex Rembrary, a character known for his divine powers, finds himself transported to a new world while doing battle with a devil. Taking on the body of Woo Yeon Woo, a member of an unpopular idol group, he turns their fortunes around with a successful live performance. His charisma and divine powers make him popular with fans, but he must contend with the devil and strange religious groups from his past.

Genres: Comedy, Romance, Drama, Fantasy
Starring: Kim Min Gue, Go Bo Gyeol, Lee Jang Woo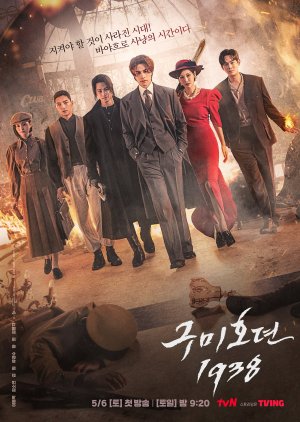 Lee Yeon is unexpectedly thrust back in time to 1938, where he reunites with Ryu Hong Joo, his former guardian spirit of the mountain in the west. Ryu Hong Joo is now the owner of a high-end restaurant in Gyeongseong, and Lee Yeon also meets his younger brother Lee Rang. However, his former friend Cheon Moo Young has become hostile. Lee Yeon must find a way to return to the present to be with his loved one.

Genres: Historical, Horror, Romance, Fantasy
Starring: Lee Dong Wook, Kim So Yeon, Kim Bum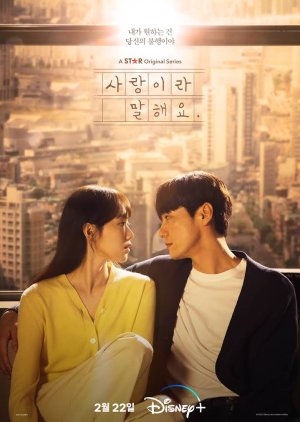 After her father passes away, Sim Woo Joo is kicked out of her childhood home by her father's mistress. In an effort to get revenge, Sim Woo Joo approaches Han Dong Jin, the son of her father's former lover. She intends to use Han Dong Jin against his mother. However, as Sim Woo Joo spends more time with Han Dong Jin, she finds herself falling in love with him. Han Dong Jin is a lonely workaholic until Sim Woo Joo comes into his life. Her presence soon turns everything upside down for him.
Genres: Romance, Drama, Melodrama
Starring: Kim Young Kwang, Lee Sung Kyung, Sung Joon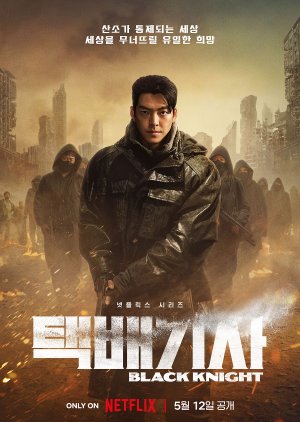 In 2071, toxic air pollution has caused devastation in the world, leaving only 1% of the population alive. People wear gas masks in order to venture outside, and delivery drivers called knights act as protectors and deliverers. Knight 5-8, a legendary figure, meets Sa Wol, a young refugee who dreams of becoming a knight. With the assistance of Seol A, an officer in the Defense Intelligence Command, Knight 5-8 mentors and instructs Sa Wol, allowing him to fulfill his aspiration in a treacherous and unforgiving environment.

Genres: Action, Adventure, Drama, Sci-Fi
Starring: Kim Woo Bin, Song Seung Heon, Kang Yoo Seok