Hey there, drama fans! If you're on the lookout for the hottest Japanese dramas of 2023, you're in the right place. Here at Kissasian we've put together a list of the top 25 Japanese dramas you won't want to miss. These shows are filled with exciting stories, incredible actors, and lots of entertainment. Whether you're into romance, action, mysteries, or more, this list has got you covered. Let's check them out!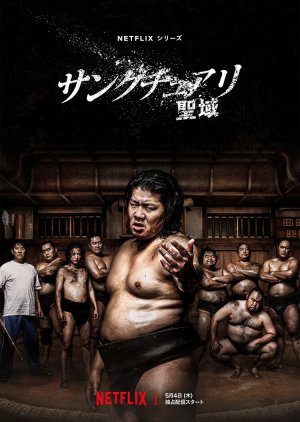 Kiyoshi Oze, a delinquent, takes on the world of sumo as a wrestler under the name "Enno," captivating fans with his cocky attitude. Despite his lack of traditional sumo training, Oze progresses in this sport, upsetting the industry steeped in tradition. Along his journey, he meets Shimizu, a fan of sumo who is not blessed with an ideal physique, and Kunishima, a newspaper reporter who is relegated to covering sumo. This human drama follows Oze and the young people around him as they struggle to find their place in life.
Genres: Drama, Sports
Starring: Ichinose Wataru, Sometani Shota, Pierre Taki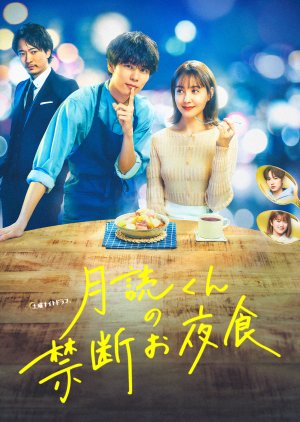 Tsukuyomi, a foodie and expert chef, regularly meets with Soyogi, a 27-year-old female personal gym trainer. Soyogi re-energizes herself on Tsukuyomi's food, but the two have established an agreement that prohibits any romantic involvement.
Genres: Food, Comedy, Romance
Starring: Hagiwara Riku, Triendl Reina, Asaka Kodai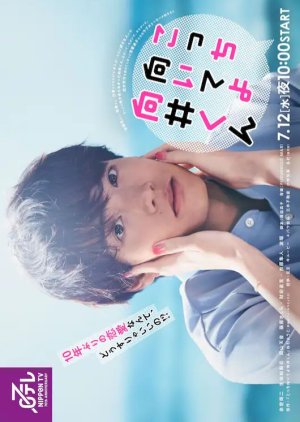 Mukai-kun, a 35-year-old office employee, has been single for 10 years and still carries a lingering attachment to his last ex-girlfriend, Miwako. At work, he notices Nakatani-san, a temporary employee, and finds himself caught between his lingering old flame and a new encounter. Mukai-kun embarks on a "spot the difference" love game as he evaluates the two relationships.
Genres: Comedy, Romance
Starring: Akaso Eiji, Ikuta Erika, Fujiwara Sakura
4.Drops of God (2023)

Alexandre Léger, renowned founder of a world-renowned red wine guide and an authority on wine, dies at his home in Tokyo, Japan. His daughter Camille, who he had not seen since divorcing when she was nine years old, hears of his death and travels to Tokyo. In his will, he stipulates that if Camille wishes to inherit his extensive wine collection, she must compete in a wine tasting competition against Toomine Issei, a former pupil of Alexandre Léger's and a leading wine critic. Should she win the contest, Camille will be the recipient of her father's much-coveted wine collection.
Genres: Mystery, Drama, Family
Starring: Yamashita Tomohisa, Fleur Geffrier, Okamoto Azusa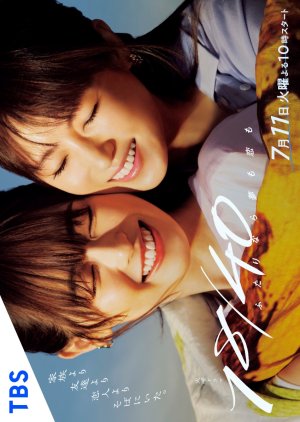 Nakagawa Arisu, an 18 year old high school student, has always dreamed of becoming a curator who travels abroad for work, inspired by her deceased mother who she lost when she was 11. Her life takes a sudden turn when she discovers she is pregnant, and she meets Naruse Toko, a 40 year old art world professional who has been single for 10 years. Their encounter changes the course of their lives.
Genres: Romance, Life, Drama
Starring: Fukuhara Haruka, Fukada Kyoko, Suzuka Ouji

Kurasawa Itsuki, a former elementary school teacher turned detective, investigates a case connected to her daughter's murder 12 years prior. Her daughter was brutally killed by her 12-year-old student Ruoto, resulting in a shock that reverberated throughout the nation. Kurasawa Itsuki has since dedicated her life to saving people in desperate situations. Upon hearing Ruoto is to be discharged from a medical juvenile training school, Kurasawa Itsuki is suspicious of his rehabilitation. Her suspicions are further aroused when she receives a message stating "I'll take your precious thing once more."
Genres: Action, Thriller, Mystery, Drama
Starring: Nakatani Miki, Kikuchi Fuma, Ikeuchi Hiroyuki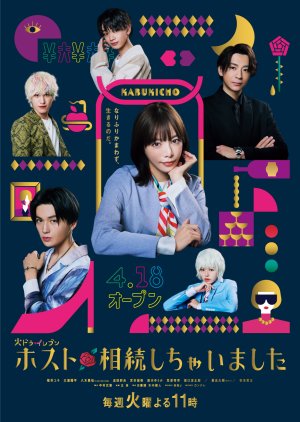 Kumiko, an employee in the sales department of an advertising agency, is given an unexpected inheritance of a host club in Kabukicho named "MAJEST". The club is on the brink of collapse and she is determined to restore it to its former glory. She embarks on the task with the help of a unique cast of male hosts.
Genres: Comedy, Drama
Starring: Sakurai Yuki, Miura Shohei, Yagi Yusei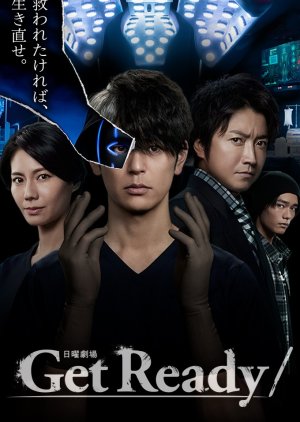 This medical drama delves into the meaning of human life by centering around a team of mysterious black market doctors. All members of the team have superhuman surgical skills and charge high fees for their services. Hazama Eisuke, also known as "Ace", is a genius surgeon who works as a patissier during the day. He operates from a secret operating room located in the basement of his patisserie, performing surgeries on patients that have been rejected by hospitals. Shimoyamada Jo, also known as "Joker", is an international lawyer and negotiator that works with the patients.
Genres: Drama, Medical
Starring: Tsumabuki Satoshi, Fujiwara Tatsuya, Matsushita Nao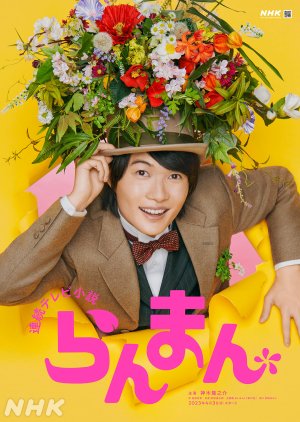 Mantaro is from a wealthy family in Kochi who owns a brewery. As a child, he has been passionate about plants and his poor health makes him a target for bullying. To pursue his dream of creating an encyclopedia of all plants in Japan, he quits school and travels to Tokyo to attend Teikoku University. There he studies botany and works as a research assistant, working diligently towards his goal.
Genres: Historical, Life, Drama
Starring: Kamiki Ryunosuke, Hamabe Minami, Ishimura Mika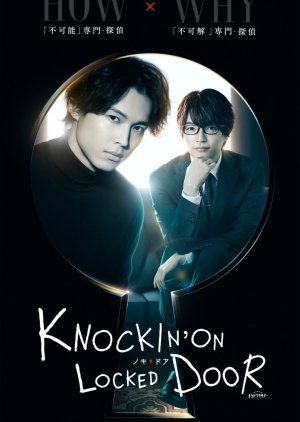 Genres: Mystery
Starring: Matsumura Hokuto, Nishihata Daigo, Watabe Atsuro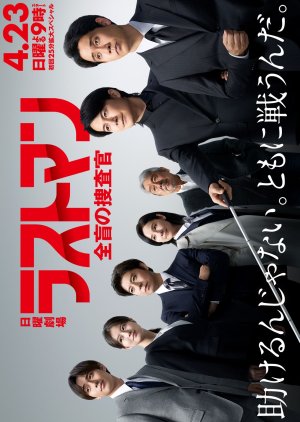 FBI agent Minami Hiromi is temporarily in Japan from the US. He lost his sight as a result of an accident, and due to his strong sense of analysis, smell, and touch, he is known as the "last man" at the FBI and seen as the ultimate tool to solve a case. Godo Shintaro is assigned to look after Minami. Coming from a family with generations of National Police Agency Commissioners, Godo has a strong sense of justice and is willing to do whatever it takes to bring wrongdoers to justice. Minami, who is not afraid to ask for assistance, and Godo, who usually trusts only himself, form an unlikely team and work together to uncover and solve mysteries.
Genres: Mystery
Starring: Fukuyama Masaharu, Oizumi Yo, Nagase Ren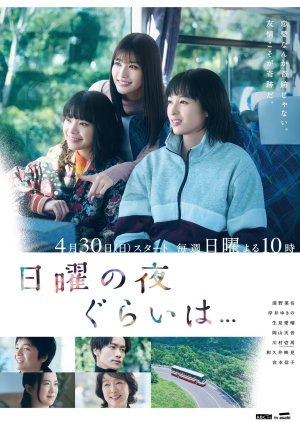 Three women living in different parts of the country have no knowledge of each other's existence until they are brought together through a radio program. The daughter works part-time to support her disabled mother in an old apartment complex, the woman is a cab driver with no family ties, and the granddaughter works at a factory with her grandmother in a rented house in the suburbs. After a fateful encounter through the radio program, their paths intertwine and lead to an unexpected outcome.
Genres: Life
Starring: Seino Nana, Kishii Yukino, Nukumi Meru

Karin Ozaki is sent back in time on her 27th birthday after burning photos taken of her by her childhood friend and first love, Soma Jun. As she travels between the past and present, she works to prevent Jun's suicide and discovers the truth behind his death. Through her journey, Karin remembers the love she felt for Jun when they were 17 years old.
Genres: Thriller, Mystery, Romance, Fantasy
Starring: Tsurubo Shion, Matsui Airi, Hama Shogo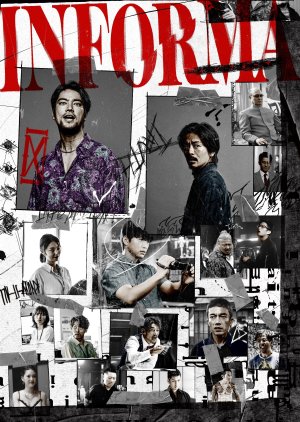 Mishima Kanji is a reporter for the Weekly Times, which mainly deals with celebrity gossip. Unsatisfied with his job, he is sent to Amagasaki by his Chief Editor Nagasawa Asuka in search of a mysterious figure known as "Informer". When he arrives, he discovers that Informer is none other than Keijiro Kihara, a powerful figure in the underworld, politics, and entertainment. Mishima finds himself thrust into a world he never thought he'd experience, as he slowly uncovers the truth of Keijiro's affaris.
Genres: Thriller, Mystery, Drama
Starring: Kiritani Kenta, Sano Reo, Morita Go
15.Ooku (2023)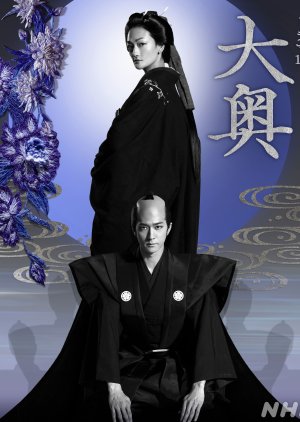 In an alternative feudal Japan, an epidemic that only affected males ravaged the population. This drastically changed the social structure, as females filled vacant jobs left by their male counterparts. Eighty years after this initial outbreak, the ratio of males to females is 1:4. As a result, Japan is now a matriarchal society, with females occupying the most powerful political positions. Males are relegated to the role of consorts, with the most powerful female–the head of the Tokugawa shogunate–allowed to maintain a harem of attractive but unproductive males, known as "Ooku".
Genres: Historical, Romance, Drama
Starring: Fukushi Sota, Tominaga Ai, Hotta Mayu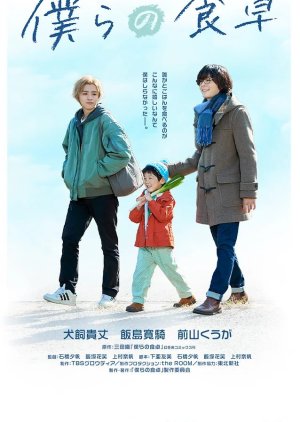 Yutaka is a salaryman with a talent for cooking, yet struggles to eat around other people. When he meets Minoru and Tane, two brothers of very different ages, they ask him to teach them how to make his food. As Yutaka helps the brothers learn the recipes and the two look forward to the meals they share, he finds himself changing his outlook on cooking and eating with others.
Genres: Food, Romance, Life, Family
Starring: Inukai Atsuhiro, Iijima Hiroki, Maeyama Kuuga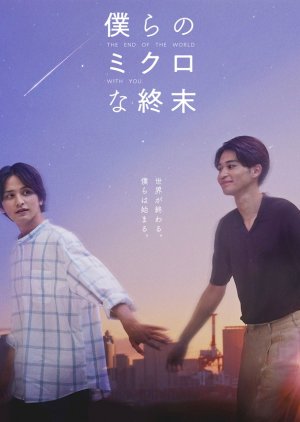 In the face of the impending destruction of the world due to a massive meteorite, Masumi Nishina returns to his college library for his final days. There, he is unexpectedly reunited with Ritsu Kusakabe, the man who once broke his heart. Having gone their separate ways after parting bitterly, Masumi had hoped never to see Ritsu again, while Ritsu had become an IT hotshot. With only ten days until the end of the world, they must decide if they should take the opportunity to rekindle their relationship and spend their last days together.
Genres: Romance, Drama
Starring: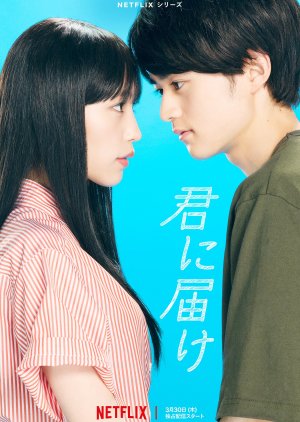 Sawako Kuronuma is a socially awkward high school student who is given the nickname "Sadako" by her classmates due to her hairstyle resembling that of the protagonist of the horror movie "Ring." She is shy and spends her days alone, but has a secret admirer in the form of Kazehaya Shota, a classmate well known for his open and friendly demeanor. Despite being oblivious to Kazehaya's affections, Sawako looks up to him for his character.
Genres: Romance, Life, Youth
Starring: Minami Sara, Suzuka Ouji, Sakurai Kaito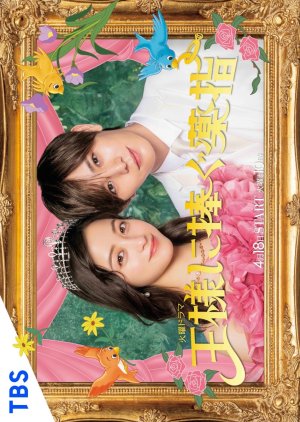 Ayaka works in the bridal department of a hotel, and is renowned for her beauty. However, her sour personality has earned her the label of 'wicked woman' due to the way she manipulates the men around her. The hotel's new executive, Togo, quickly becomes captivated by Ayaka and begins making requests of her. What will be the result of this match between a powerful man and a 'wicked woman'?
Genres: Comedy, Romance
Starring: Hashimoto Kanna, Yamada Ryosuke, Matsushima Nanako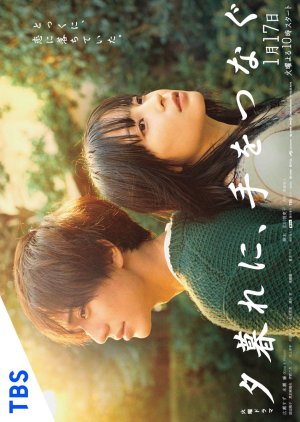 Asagi Soramame, an energetic and bright person, grew up in the remote countryside of Kyushu, Japan. At the age of 23, she followed her fiancé and childhood friend to Tokyo, where she had a fateful and shocking encounter with Umino Oto. Two years later, the pair meet again at a boarding house where they both live. Asagi has developed an interest in fashion while Umino has graduated from university and is now pursuing a career in music which his parents don't approve of. He is trying to become successful as a composer by creating music on his laptop but has been unsuccessful. To pay bills, Umino works part-time at a cafe. By meeting Asagi again, Umino is inspired to pursue his dream once more, and the two fall in love and encourage each other to achieve their goals.
Genres: Romance, Life, Youth, Drama
Starring: Hirose Suzu, Nagase Ren, Matsumoto Wakana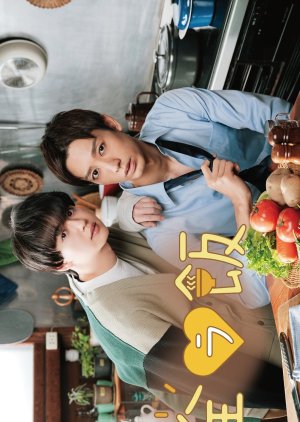 Ichijou Souta leads his daily life as an impeccable high-spec man. After working overtime until the morning, he unwinds by eating naked at his grandmother's house. One day, Miki Mahiro, a friend of his grandmother who runs a fruit and vegetable store, unexpectedly enters the house and catches sight of this activity. This reveals Ichijou's secret and causes an unexpected change in his life when he begins to develop feelings for Mahiro.
Genres: Comedy, Romance
Starring: Yutaro, Kondo Shori, Katayama Yuki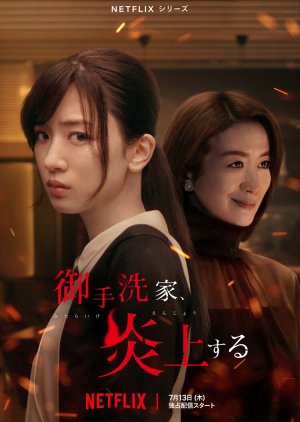 Murata Anzu is hired by Mitarai Makiko, the second wife of Mitarai Osamu, to work as a housekeeper in the home of the wealthy Mitarai family, who have been running a hospital for generations. Thirteen years earlier, their home was destroyed in a fire. Anzu has a secret purpose for working at the Mitarai's home.
Genres: Thriller, Mystery, Psychological, Drama
Starring: Nagano Mei, Suzuki Kyoka, Kudo Asuka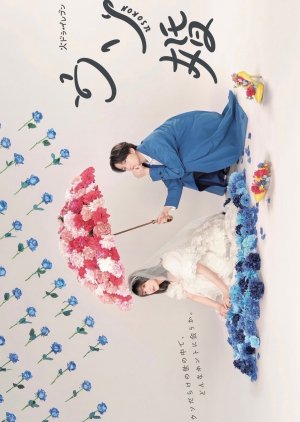 Yae, an unremarkable girl working in a café and living with a friend, finds herself in a difficult situation when her friend gets married and she loses her job on the same day. The situation worsens as her boyfriend breaks up with her. When childhood friend Takumi reappears, he offers her a job as his "fake wife" for the next six months. In exchange, Yae receives housing and living expenses. As they pretend to be married, Takumi begins to earnestly try to win Yae's heart, unaware that she was his first love. Despite being a fake marriage, will Yae and Takumi eventually discover true love?
Genres: Comedy, Romance, Drama
Starring: Kikuchi Fuma, Nagahama Neru, Watanabe Shota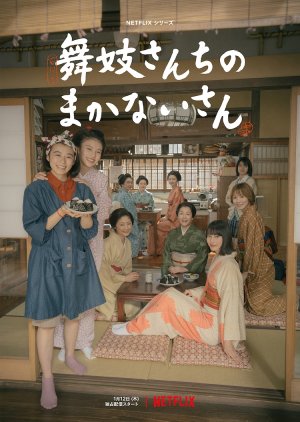 Kiyo and Sumire, childhood friends from Aomori Prefecture, move to Kyoto to begin their training as maiko. Sumire quickly excels in her studies, while Kiyo struggles to keep up. Kiyo is eventually dismissed from the program, but her cooking talent is discovered and she is hired as the maiko house's new cook. In her new role, Kiyo is able to support Sumire and her fellow maiko with her culinary skills.
Genres: Food, Comedy, Life
Starring: Mori Nana, Deguchi Natsuki, Makita Aju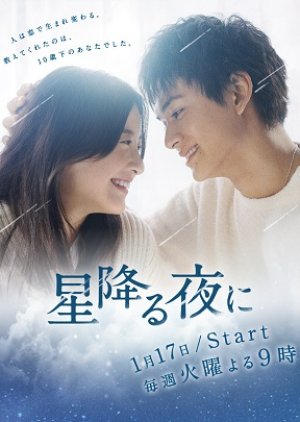 Yukimiya Suzu, a 35-year-old gynecologist, feels emotionally drained from living in a peaceful seaside town. Seeking respite, she embarks on a solo camping trip. On the trip, she encounters Hiiragi Issei, a deaf young man who communicates using gestures. Despite their age difference and Issei's unique personality, Suzu finds herself drawn to his undeniable radiance. This unexpected meeting proves to be a pivotal and freeing moment in both their lives.
Genres: Romance, Drama
Starring: Yoshitaka Yuriko, Kitamura Takumi, Dean Fujioka