Hey, fellow drama fans! If you're all about epic love stories set in ancient China, you're in for a treat. We've rounded up the top 25 Chinese historical romance dramas you can watch on Kissasian. These shows are packed with adventures, emotions, and some serious historical vibes. So, get ready to explore the best of ancient China's romantic tales and exciting journeys in this awesome list!
Note: List is in no particular order.

Di Zi Yuan, whose family was falsely accused of treason by the emperor ten years prior and subsequently beheaded, seeks revenge. She survives and changes her name to Ren An Le, eventually managing to enter the court. There, she witnesses Crown Prince Han Ye's compassion and concern for his people's welfare and finds her feelings for him slowly developing. Haunted by her family's past, she struggles to reconcile the animosity between them. Han Ye, driven by his strong love for Di Zi Yuan, is determined to overcome their differences.
Genres: Mystery, Romance, Wuxia, War
Starring: Dilraba Dilmurat, Gong Jun, Liu Yu Ning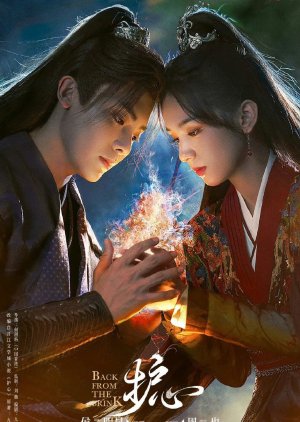 After suffering a betrayal, Tian Yao – an ancient dragon – is left badly wounded and without his dragon scales. His body parts are sealed in five places, and his soul escapes by luck. Reborn, he meets Yan Hui, who vows to help him retrieve his missing pieces. With her help, Tian Yao locates a seal within a lake and gradually strengthens his bond with Yan Hui. He discovers her true identity along with the mysteries surrounding it, and Yan Hui realizes her part in protecting him.
Genres: Romance, Wuxia, Drama, Fantasy
Starring: Neo Hou, Zhou Ye, Yang Rong

Lu Ran Ran, an interning doctor, and Wang Chen Yi, a game designer, are accidentally transported into the virtual reality game Wang Chen Yi designed for his sister. Inside the game, a mysterious and imaginative world, they experience strange and unexpected events.
Genres: Historical, Comedy, Romance, Fantasy
Starring: Liu Yi Chang, Xu Ruo Han, Xia Ning Jun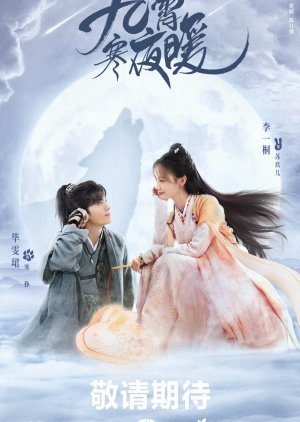 Su Jiu Er is a talented female constable from the Qian Kingdom with a rabbit-like spirit, which gives her a predisposition to feel cold. During an investigation, she goes undercover and meets Han Zheng, a member of the Qi Kingdom's ruling family who possesses a wolf-like spirit. This grants him strength and agility, as well as a body that is incredibly warm to the touch. Despite his harsh and abrasive personality, Su Jiu Er is drawn to him. The two investigate a mysterious murder case that spans both of their kingdoms, and their opposites-attract relationship develops as they work together. Will their hot-cold connection lead to love?
Genres: Historical, Mystery, Romance, Fantasy
Starring: Li Yi Tong, Bi Wen Jun, Chen He Yi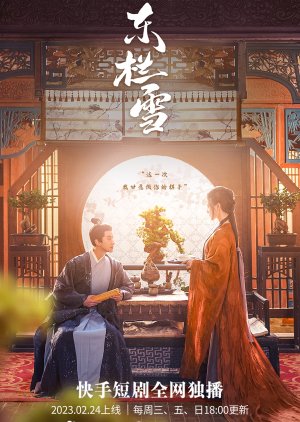 Shen Yan has been assisting the Seventh Prince Chu Ning Yuan in seizing the throne since she was a child. Both of them have experienced tragedy, and as a result, have become cold-hearted in their quest for revenge and power. The only warmth they are able to find is in each other. Chu Ning Yuan slowly falls in love with Shen Yan, but she remains indifferent to his feelings. In order to prevent Chu Ning Yuan from choosing a concubine to consolidate his power, Shen Yan takes the initiative to match him with the daughter of a powerful minister. Seeing Shen Yan's intentions in her actions, Chu Ning Yuan becomes increasingly paranoid, determined to keep her by his side.
Genres: Historical, Romance, Drama
Starring: Qi Xia Xia, Jin Chao, Wang Zhi Yong
6.Butterflied Lover (2023)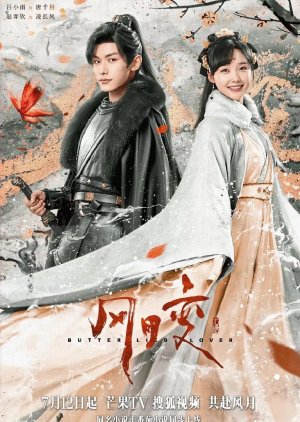 Ling Chang Feng and his wife have been married for three years. On their third anniversary, their city is overwhelmed by a mysterious disturbance that causes some people to act violently and dangerously. Ling Chang Feng leaves his wife to protect his people, and when he returns, he discovers that she has been infected by the phenomenon. Knowing that she will be killed if it's revealed, Ling Chang Feng keeps her by his side in secret as he works to solve the cause of the disturbance and find a way to save his wife. Inspired by the legendary love story of Liang Shang Bo and Zhu Ying Tai, Ling Chang Feng and his wife must overcome all obstacles to remain together.
Genres: Historical, Mystery, Romance, Fantasy
Starring: Rain Lu, Zhao Yi Qin, Deng Kai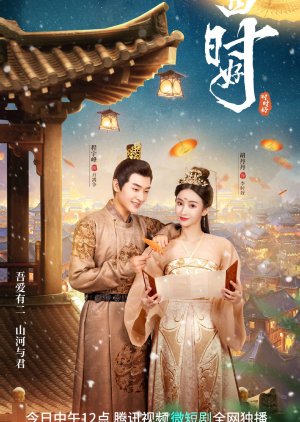 After being in a coma for three days due to a near-drowning incident, Empress Yue Li Zheng of Great Yan regains consciousness, but has lost her memories. As she resumes her duties as ruler, reading memorials and addressing Royal Court issues, she senses that something is amiss and that the people around her are hiding something from her. Upon regaining her memories, she discovers the truth and is taken aback. Despite the power struggles in the Royal Court, she embarks on a journey to true love.
Genres: Historical, Comedy, Romance
Starring: Smile Hu, Cheng Yu Feng, Zhang Dong Zi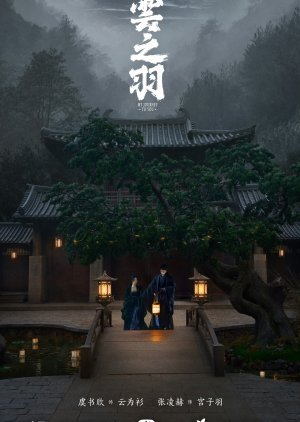 Yun Wei Shan infiltrates the Gong residence to complete a mission. Against a backdrop of danger and intrigue, she forms relationships with the residents and embarks on a journey of self-discovery. With Gong Zi Yu, a rebellious nobleman, she grows and matures in her understanding of the world. Through their shared experiences, Yun Wei Shan finds the determination to seek her freedom.
Genres: Romance, Wuxia, Drama, Fantasy
Starring: Yu Shu Xin, Zhang Ling He, Ryan Cheng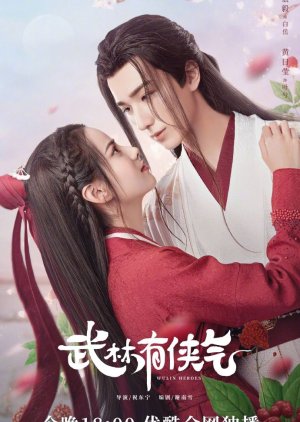 Ye Xi sets out to fulfill her dream of becoming one of the greatest martial artists of her generation. However, she soon finds that the road to heroism is often fraught with difficulty and danger. After being betrayed and manipulated by those she tried to help, Ye Xi's reputation and even her life are placed in danger. Refusing to give up on her belief in justice, she meets Bai Yue, a doctor with divine abilities. With his help, Ye Xi embarks on a journey to overcome her trials and discover the true meaning of martial arts. Along the way, they must also take on the sinister forces that threaten their lives and the lives of their people. Together, they will discover if love will follow for this heroic duo.
Genres: Comedy, Romance, Wuxia, Fantasy
Starring: Li Hong Yi, Huang Ri Ying, Zhu Zan Jin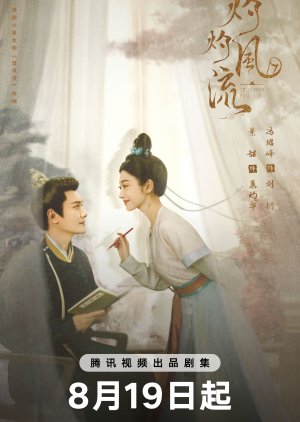 Genres: Historical, Mystery, Romance, Drama
Starring: Jing Tian, Feng Shao Feng, Wang Li Kun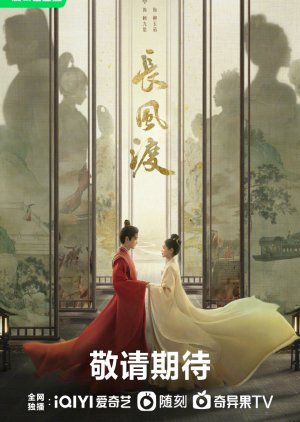 Liu Yu Ru is a stoic daughter of a former cloth merchant, living in a household where she and her mother are mistreated despite their status. Through a misunderstanding, she is married to Gu Jiu Si, son of the wealthiest family in Yangzhou, known for his idle lifestyle. Initially Gu Jiu Si dislikes Liu Yu Ru, perceiving her to be calculating and scheming. However, as she adjusts to her new life, she begins to learn business from her welcoming mother-in-law and grows closer to her husband. War arrives in Yangzhou, and the Gu family face difficult times. Through shared hardships, the couple develop a deep bond and are set on a path to greatness.
Genres: Historical, Business, Comedy, Romance
Starring: Bai Jing Ting, Song Yi, Liu Xue Yi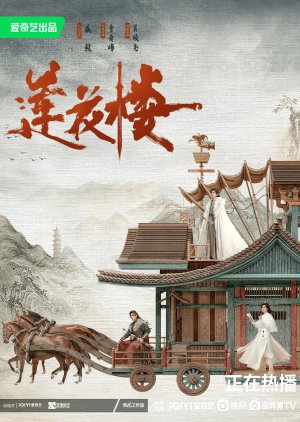 Ten years ago, Li Xiang Yi, the master of the Sigu Sect, and Di Fei Sheng, the leader of the Jinyuan Alliance, arranged a battle in the East Sea and then both disappeared. Ten years later, Li Lian Hua, a seemingly unremarkable country doctor dragging a lotus tower, unexpectedly gains notoriety in the pugilistic world. Fang Duo Bing, a passionate youth, realizes that Li Lian Hua is in fact Li Xiang Yi and Di Fei Sheng, who had long been regarded as a fierce enemy of Li Xiang Yi, also resurfaces and makes the same realization. Through solving mysterious cases, Li Lian Hua, Di Fei Sheng and Fang Duo Bing form a bond and work to uphold justice.
Genres: Mystery, Wuxia
Starring: Cheng Yi, Joseph Zeng, Xiao Shun Yao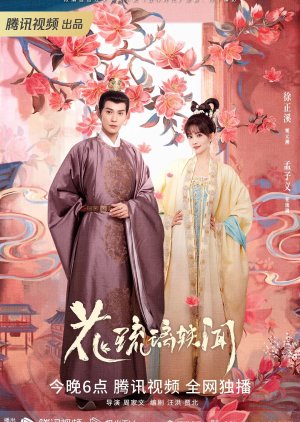 Ji Yuan Su is the ice-cold Crown Prince of a powerful kingdom, whose prosperity is owed largely to the Hua clan. A military general from the clan helped the kingdom win a famous and decisive victory. Despite his predecessors' appreciation of the clan, Ji Yuan Su displays little emotion. His apathy has earned him a reputation for coldness and indifference.
When Ji Yuan Su meets Hua Liu Li, the daughter of the military general, he finds himself facing an equally strong-willed opponent. Though she appears meek at first glance, their meeting sets off a chain of events that leads to the two challenging each other to outwit the other. As their feelings develop, the two realise their potential to form a powerful union that could bring peace to the kingdom.
Genres: Historical, Comedy, Romance, Drama
Starring: Jeremy Tsui, Meng Zi Yi, Ryan Zhu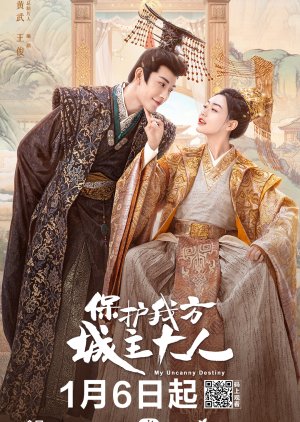 For generations the two cities of Mu Xi and Xuanyue have been at odds, with each attempting to gain control of the other. To protect his sole daughter, Ye Zhaonan, from this conflict, the ruler of Mu Xi kept her gender a secret and disguised her as a boy. After a chance encounter with Liu Xuanming, the lord of Xuanyue City, Ye Zhaonan's destiny takes a new turn.
Genres: Historical, Comedy, Romance, Political
Starring: Zhang Yue Nan, Yan Zi Xian, Yu Xuan Chen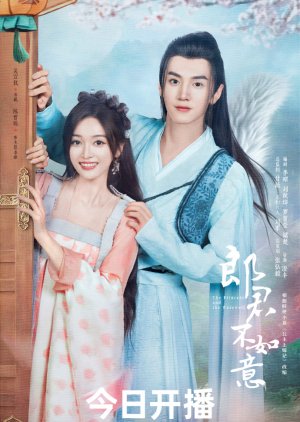 Princess Qi Pa is unexpectedly abducted into the fantasy world of the Beast-Turning Tribe, where she is forced to become the bride of the Beast-Turning King, Kui Mu Lang. Despite her attempts to escape, she is further complicated by the mysterious man, Li Xiong, who appears during the day and Kui Mu Lang, who shows up at night. Qi Pa soon discovers a shocking secret of the tribe and, with her mischievous and lively spirit, she begins to win the heart of the domineering Wolf King. As they embark on a journey full of laughter, sweetness, and heart-wrenching moments, their love story unfolds.
Genres: Historical, Comedy, Romance, Fantasy
Starring: Wu Xuan Yi, Chen Zhe Yuan, Wang Lu Qing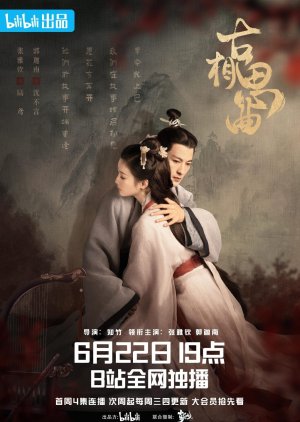 Professor Shen Bu Yan finds himself transported to the bygone era of Acacia, where he endeavors to uncover the secret of the age. With the assistance of Lu Yuan, a helpful local, Professor Shen Bu Yan sets out to solve the mystery of Acacia.
Genres: Historical, Mystery, Romance, Fantasy
Starring: Zhang Ya Qin, Guo Jia Nan, Zhu Lin Yu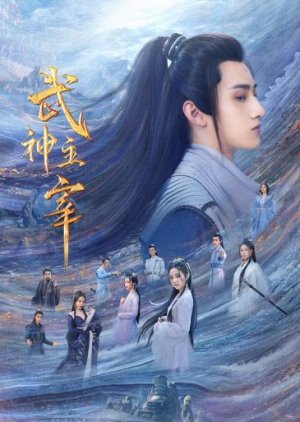 Qin Chen embarks on a journey to regain his former power and take vengeance against those who betrayed him. With his newfound strength, he fights his way back to the top of the Wu Continent and reclaims his position as a leader.
Genres: Adventure, Wuxia, Fantasy
Starring: Zhan Yu, Chen Yi Ying, Shun Ji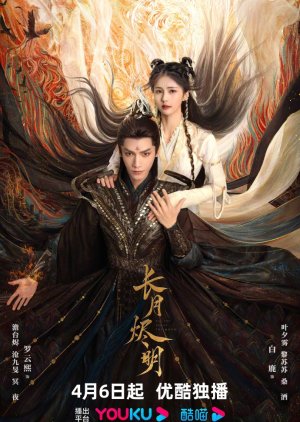 In an era where demons have dominion over cultivators and mortals, the cultivator elders place the responsibility on Li Su Su to travel back in time and discover the origin of the demon lord in order to prevent his resurrection. Disguising herself as the second daughter of General Ye, Ye Xi Wu, she is married to the captive prince, Tantai Jin, who is destined to become the demon lord. Despite her mission to destroy him, Li Su Su witnesses Tantai Jin's past life and rise to power, leading to a story that complicates her quest.
Genres: Romance, Wuxia, Fantasy
Starring: Luo Yun Xi, Bai Lu, Chen Du Ling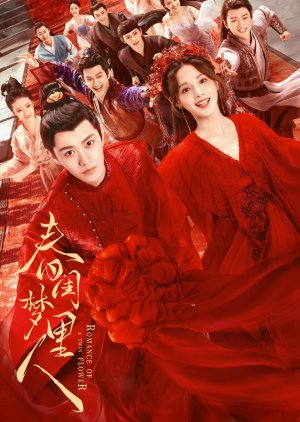 Ji Man is a young woman from Haifang who is travelling to Beijing when she is involved in a sudden accident resulting in the loss of her memory. She awakens to discover she is living in the palace of a powerful dynasty, where everyone believes she is someone else, a woman with a reputation for treachery and evil. Ji Man is set to marry the cold-hearted, impetuous master of the dynasty, Ning Yu Xuan, and wants to regain her freedom and pursue her dreams of business. She must find a way to melt Ning Yu Xuan's icy heart and uncover the truth of her true identity.
Genres: Historical, Business, Romance, Drama
Starring: Ding Yu Xi, Peng Xiao Ran, He Chang Xi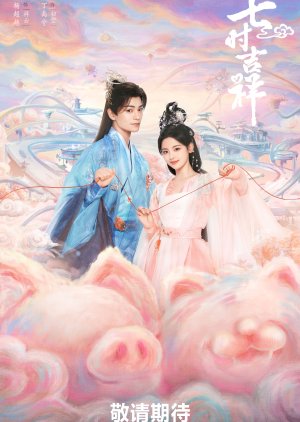 Xiangyun was transformed from a cloud into a fairy by the Red Thread Master and assigned to work in the Marriage Pavilion. In an attempt to find a marriage partner for Immortal Chu Kong, the God of War, Xiangyun ended up auctioning off his marriage. This resulted in an argument between the two and they accidentally disrupted the Red Thread of Fate. This entanglement affected their lives for many lifetimes, though the origin of it all began with a forgotten memory that the two of them shared.
Genres: Romance, Wuxia, Drama, Fantasy
Starring: Ding Yu Xi, Yang Chao Yue, Edward Zhang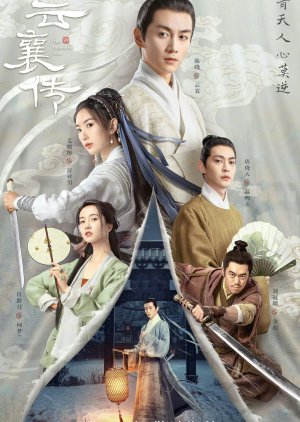 Genres: Romance, Wuxia, Drama
Starring: Chen Xiao, Mao Xiao Tong, Tang Xiao Tian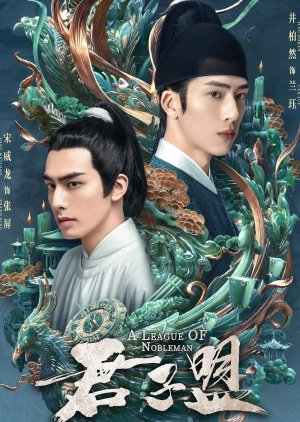 Zhang Ping, an orphan from a rural province, travels to Beijing to take the civil service entrance examination. To survive, he sells noodles on the street. He is unsophisticated but perceptive and nosy, making him adept at solving puzzles. Lan Jue, a minister with a hidden past, is investigating a case when he meets Zhang Ping. Through misunderstandings, Zhang Ping helps uncover the case and learns Lan Jue's secret. The two form an unexpected partnership to solve mysteries and combat corruption in the royal court. Along their journey, they aim to uncover what happened to Lan Jue's father.
Genres: Thriller, Historical, Mystery, Drama
Starring: Jing Bo Ran, Song Wei Long, Hong Yao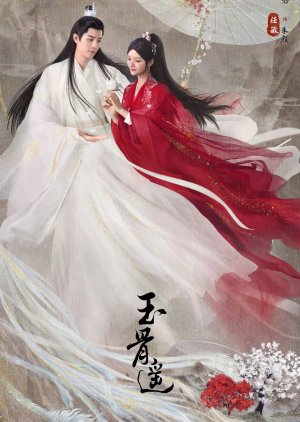 Princess Zhu Yan of the Chi Yi Tribe and Royal Prince Shi Ying come from the Kong Sang Continent. Despite their student/teacher relationship, the pair develop romantic feelings for each other. They are forced to take opposing sides in a political struggle that threatens the future of their homeland. After putting aside their differences, they pledge to protect Kong Sang Continent.
Genres: Romance, Wuxia, Fantasy, Political
Starring: Xiao Zhan, Ren Min, Alen Fang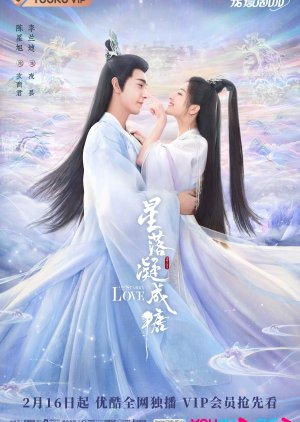 Qing Kui and Ye Tan are twins born to a respected queen of the human tribe. Qing Kui is gentle and kind, and is promised in marriage to the heavenly prince. Ye Tan, on the other hand, is smart and cunning, though she is shunned by her own people and is betrothed to the demon prince. Through a mix-up, the sisters end up married to the wrong husbands. This leads to two romances and a conspiracy that threatens the stability of the four realms.
Genres: Comedy, Romance, Wuxia, Fantasy
Starring: Chen Xing Xu, Landy Li, Luke Chen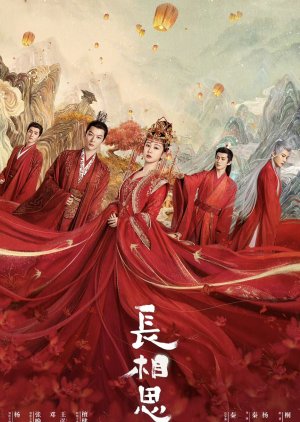 In the world of Dahuang, a long-standing war between the Xiyan and Chenrong Kingdoms was led by General Chi Chen of Chenrong. At the last minute, the daughter of the Xiyan Emperor was called to lead the forces of Xiyan as the General Princess and was successful in conquering Chenrong, though her own life was lost in the process. Left behind were her two young charges, daughter Xiao Yao and nephew Cang Xuan. Xiao Yao was sent away and the two were separated.
300 years later in Qingshiui Town, outside of Xiyan and Haoling Kingdoms, a small clinic run by Wen Xiao Liu is the meeting place of a doctor, his servant, a wine-maker, and a demon military advisor. These meetings will eventually shape the future of Dahuang.
Genres: Romance, Wuxia, Drama, Fantasy
Starring: Yang Zi, Zhang Wan Yi, Deng Wei