Hey, fellow K-drama addict! If you're on the lookout for some seriously good romantic comedies, you've come to the right place. In this list, I've rounded up the 18 Best Korean rom-coms of 2023, and guess what? You can watch them all on Kissasian. These shows have all the good stuff – like love, funny moments, and interesting stories – and they're sure to keep you hooked. So, whether you're a big fan of K-dramas or just looking for something fun to watch, stick with me as we explore these awesome dramas that are bound to make you smile. Get ready for a dose of romance, humor, and plenty of entertainment!
1.It Was Spring (2023)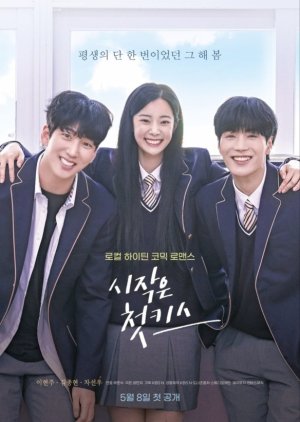 Set in the high school of Mokpo, this webdrama follows a group of students as they navigate their way through various cultures, exploring themes such as music, dramas, movies and fashion. Viewers are invited to reflect on their own personal memories as they witness the lives of these young people.
Genres: Comedy, Romance, Youth, Drama
Starring: Kim Jong Hyeon, Lee Hyun Joo, Cha Sun Woo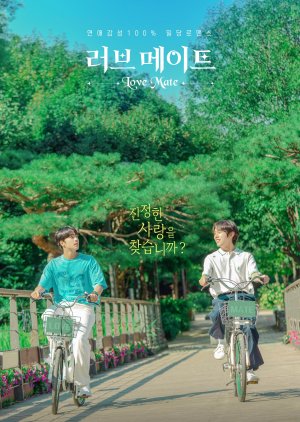 Seo Lee Joon is the team leader of So What Media's content production team, renowned for having the highest standards of any team in the company. Known for his uncompromising attitude, no one is surprised when he remains unaffected by the company's newest recruit, Jeong Ha Ram. However, as they get to know each other better, Lee Joon finds himself questioning his beliefs about love and his own feelings for Ha Ram. Both of them hiding things from the past, they slowly build a connection as they learn more about each other. Will they be able to overcome their fears and allow themselves to open up to the possibility of love?
Genres: Comedy, Romance, Drama
Starring: Cho Han Gyeol, Cho Hyun Min, Lee Sae Bom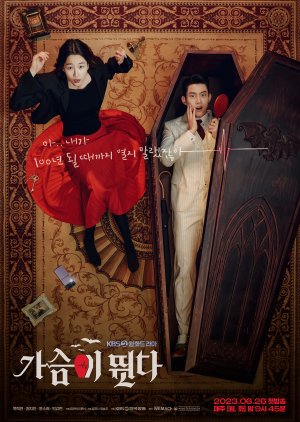 Seon Woo Hyul, a vampire, is on a quest to become human. After sleeping for 100 years, his transformation is incomplete when he wakes up a day early. Meanwhile, Joo In Hae is a modern woman who is focused on her own survival. When their paths cross, they must learn to care for each other and find love in the process.
Genres: Comedy, Romance, Fantasy
Starring: Ok Taec Yeon, Won Ji An, Yoon So Hee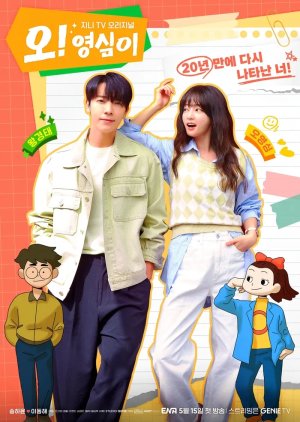 Oh Young Sim, a single woman in her 30s, is struggling with her career in TV variety show production. Despite her efforts to create shows that make people laugh, her series are cancelled due to poor ratings. She is offered a chance to produce a pilot program for a love entertainment show and casts famous start-up founder Mark Wang as the guest. To her surprise, Mark Wang is none other than Wang Kyung Tae, a childhood friend of Oh Young Sim. 20 years ago, Wang Kyung Tae had a crush on her, expressing his feelings often, but Oh Young Sim did not share the same sentiment. After Wang Kyung Tae's family moved to the US, they lost contact. Working in the same department at her job is PD Lee Chae Dong, an ally of Oh Young Sim, while her friend Goo Wol Sook is the host of the popular YouTube channel "Ku's Date".
Genres: Comedy, Romance
Starring: Song Ha Yoon, Lee Dong Hae, Lee Min Jae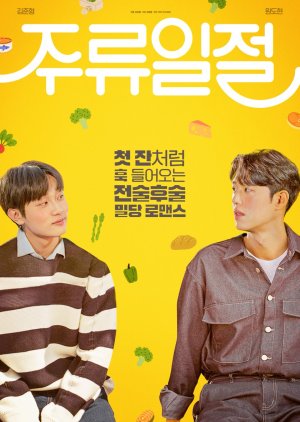 Han Ji Yu is an employee of a liquor company and Park Ki Hoon is the famous chef of a restaurant. When Ji Yu is tasked with contacting Ki Hoon's restaurant in hopes of an eventual collaboration, he is met with Ki Hoon's refusal to sell any alcohol. Despite the challenge, Ji Yu is determined to break down the chef's defences. Through a series of events, the two men learn to open up to one another and discover the intoxicating power of love.
Genres: Food, Comedy, Romance
Starring: Kim Jun Hyung, Won Do Hyun, Jeong Ho Gyun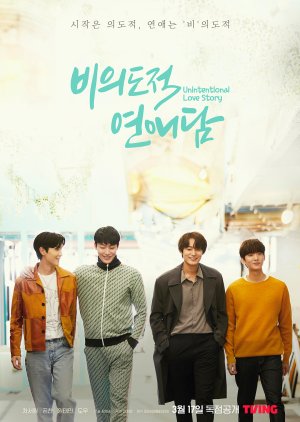 Ji Won Young loses his job after his superior is fired due to a corruption scandal. In an effort to get rehired, he searches for the chairman's favorite artist, Yoon Tae Joon, who is living in a remote town. While spying on Tae Joon, Won Young starts to question his sexuality and his motivations, and feelings develop between the two. When Tae Joon discovers Won Young has been spying on him, it leads to a dramatic confrontation between the two.
Genres: Comedy, Romance
Starring: Cha Seo Won, Gongchan, Do Woo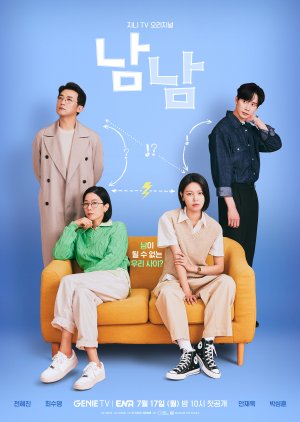 Kim Eun Mi, a high school student, discovers that she is pregnant and decides to keep the baby. She raises her daughter, Jin Hee, alone and the two grow up together. In her forties, Eun Mi works as a physical therapist and Jin Hee works as a police officer. Though they love each other, the two often bicker, leading to tension in their relationship. Dr. Park Jin Hong then appears before Eun Mi, and Jin Hee struggles to get along with her new work director, Eun Jae Won.
Genres: Mystery, Comedy, Romance, Drama
Starring: Jeon Hye Jin, Choi Soo Young, Ahn Jae Wook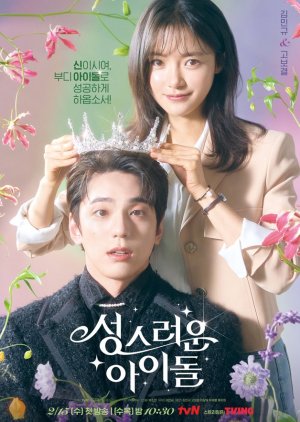 Pontifex Rembrary, known for his divine powers, is transported to a new world while battling a devil. He takes over the body of Woo Yeon Woo, a member of an unpopular idol group. With his charisma and special abilities, Rembrary helps the group to make a strong comeback after a disastrous performance. He quickly gains popularity with fans, but must also face the challenges of strange religious organizations and the devil from his past.
Genres: Comedy, Romance, Drama, Fantasy
Starring: Kim Min Gue, Go Bo Gyeol, Lee Jang Woo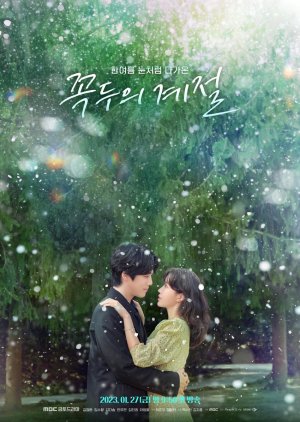 Kkok Du, an immortal reaper from ancient Korea, visits the mortal world every 99 years to punish humanity for its weaknesses. During his latest visit, he takes over the body of a talented young doctor named Do Jin Woo. Forced to carry out Jin Woo's medical duties, Kkok Du meets Han Gye Jeol, a doctor from a low-ranking medical school. Kkok Du discovers she possesses mysterious powers that seem to have an enchanting effect on him, making him question his mission and risking everything for love.
Genres: Comedy, Romance, Medical, Fantasy
Starring: Kim Jung Hyun, Im Soo Hyang, Kim Da Som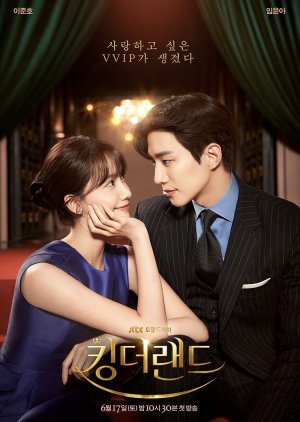 Goo Won and Sa Rang's lives become intertwined as they both strive to create moments of genuine happiness, free from artificial smiles. They set out to become a strong united team and create a happy paradise out of the King Hotel, while overcoming obstacles placed in their way.
Genres: Comedy, Romance
Starring: Lee Jun Ho, Im Yoon Ah, Go Won Hee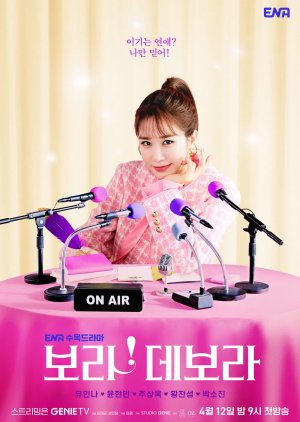 Yeon Bo Ra is a celebrated love coach and successful author of romance novels. Lee Soo Hyuk is a man with difficulty understanding matters of the heart. Initially, Soo Hyuk has a poor opinion of Bo Ra, but their lives unexpectedly become intertwined and he finds himself drawn to her. Han Sang Jin, a business associate and friend of Soo Hyuk, is the head of the Jinri book publishing company. The series follows their romantic journey.
Genres: Comedy, Romance, Life, Melodrama
Starring: Yoo In Na, Yoon Hyun Min, Joo Sang Wook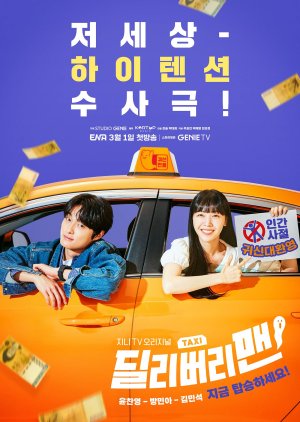 Seo Young Min is a taxi driver who finds himself exclusively ferrying ghost passengers. With the help of his unusual passenger, Kang Ji Hyun, who has no memory of her past life, the two fulfill the wishes of the ghosts and eventually team up with an ER doctor, Do Kyu Jin, to track down a serial killer and prevent sinister events from occurring at the hospital.
Genres: Mystery, Comedy, Romance, Supernatural
Starring: Yoon Chan Young, Bang Min Ah, Kim Min Seok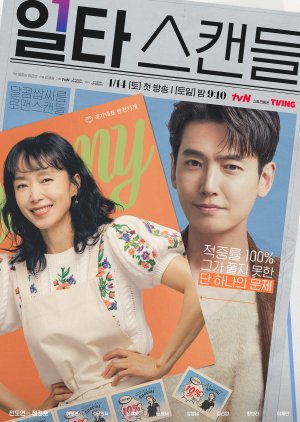 Genres: Thriller, Mystery, Comedy, Romance
Starring: Jeon Do Yeon, Jung Kyung Ho, Lee Bong Ryun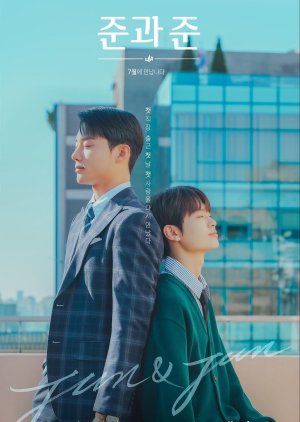 Lee Jun, a former idol, takes a job as an intern at a company and is surprised to find his childhood first love Choi Jun is the new general manager. As the two reconnect in the office, they soon find themselves in a heart-fluttering romance. Lee Jun must navigate the office, while trying to make his feelings known to Choi Jun.
Genres: Comedy, Romance
Starring: Ki Hyun Woo, Yang Jun Mo, Jo Chan Hyun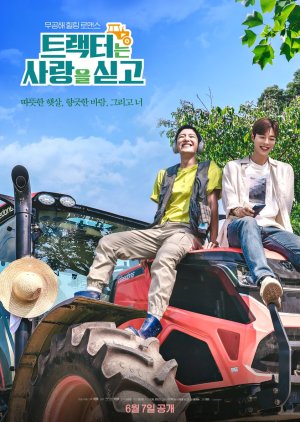 Seon Yul, a city man temporarily relocated to the countryside, meets Ye Chan, a rural man with a passion for the land. Seon Yul, initially unfamiliar with rural life, learns to adapt and engage in farming activities. Through interacting with Ye Chan, he is drawn to the latter's enthusiasm and sincerity. As their relationship develops, the two embark on a journey of healing and romance as they explore the countryside.
Genres: Comedy, Romance, Life
Starring: Do Won, Yoon Do Jin, Kim Do Yeon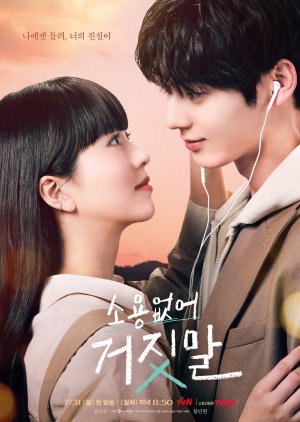 Mok Sol Hee is a young woman with a unique ability to hear lies, leaving her with a jaded outlook on life. But when she meets Kim Do Ha, a successful music producer on the run from a murder case, her perspective shifts. Do Ha's friend, Jo Deuk Chan, knows his secret and has hidden him in the residence next door to Mok Sol Hee. To her surprise, Mok Sol Hee finds that her power fails to work on Kim Do Ha, leaving her intrigued and determined to uncover his secrets.
Genres: Mystery, Comedy, Romance, Supernatural
Starring: Kim So Hyun, Hwang Min Hyun, Seo Ji Hoon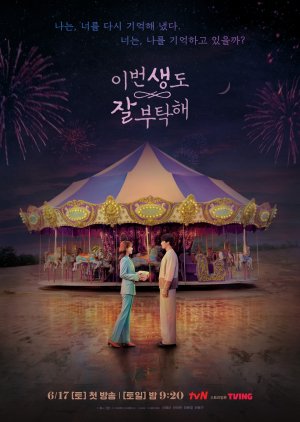 Ban Ji Eum has an extraordinary ability to remember the memories of all her past lives. She has been reincarnating for nearly a thousand years and has lived all her lives diligently. After her previous life ended unexpectedly in a tragic accident, Ban Ji Eum sets out to reconnect with the people of her past life in her current one. She decides to search for a man named Moon Seo Ha, whom she met in her 18th life. Meanwhile, Yoon Cho Won, a landscape architect and the younger sister of Yoon Joo Won, struggles to keep her brightness and positivity after her sister's death, and when she meets Ban Ji Eum and sees her older sister in her, she wonders about the woman's identity. On the other hand, Ha Do Yoon is Moon Seo Ha's secretary and best friend since childhood, and despite their different backgrounds, he feels some kind of connection with him. Ban Ji Eum's mission is to find out if her memories of
Genres: Comedy, Romance, Drama, Fantasy
Starring: Shin Hye Sun, Ahn Bo Hyun, Ha Yoon Kyung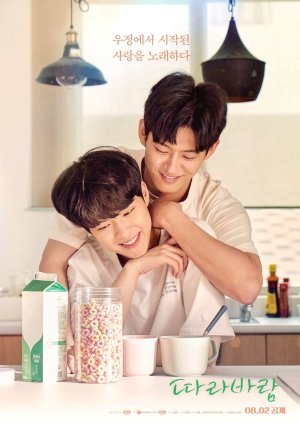 Ba Ram and Han Tae first meet in school and their initial encounter does not go well. Afterward, to the surprise of both, they develop a close friendship. Years later, Ba Ram finds himself struggling to conceal his romantic feelings for Han Tae.
Genres: Music, Comedy, Romance, Youth
Starring: Jang Do Yoon, Son Hyun Woo, Bang Yoo In