Hey there, K-drama lovers! August 2023 has some awesome new Korean dramas lined up that you won't want to miss. We're talking about exciting mysteries that will keep you guessing and sweet romances that'll make your heart skip a beat. Whether you're a big fan of K-dramas or you're just giving them a try, we've got something cool for you. Check out our list of the "Top 13 New Korean Dramas to Watch (August, 2023)" and get ready for some seriously fun TV time. So grab your snacks, get comfy, and let's dive into these amazing stories together!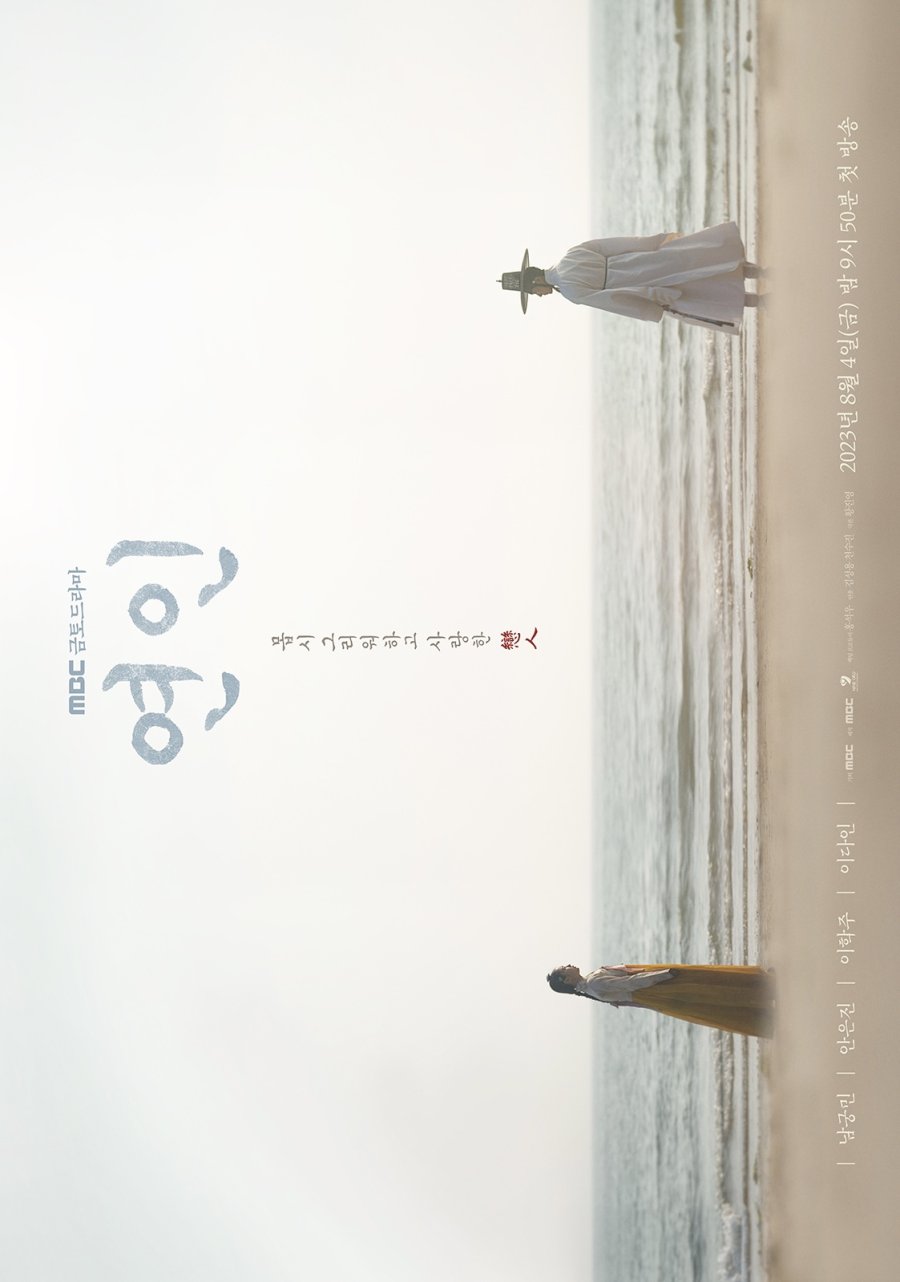 Ba Ram and Han Tae, two old school friends whose destinies collide after a pivotal event. Now grown-ups, Ba Ram faces a tough inner battle, struggling with emotions he kept secret for years. Will he confront these feelings or allow them to control his path? This heartwarming tale explores friendship, love, and the quest for self-discovery in a deeply engaging way.
Genres: Historical, Romance, Melodrama
Starring: Namkoong Min , Ahn Eun Jin , Lee Hak Joo
Release date: Aug 4, 2023 – Sep 2, 2023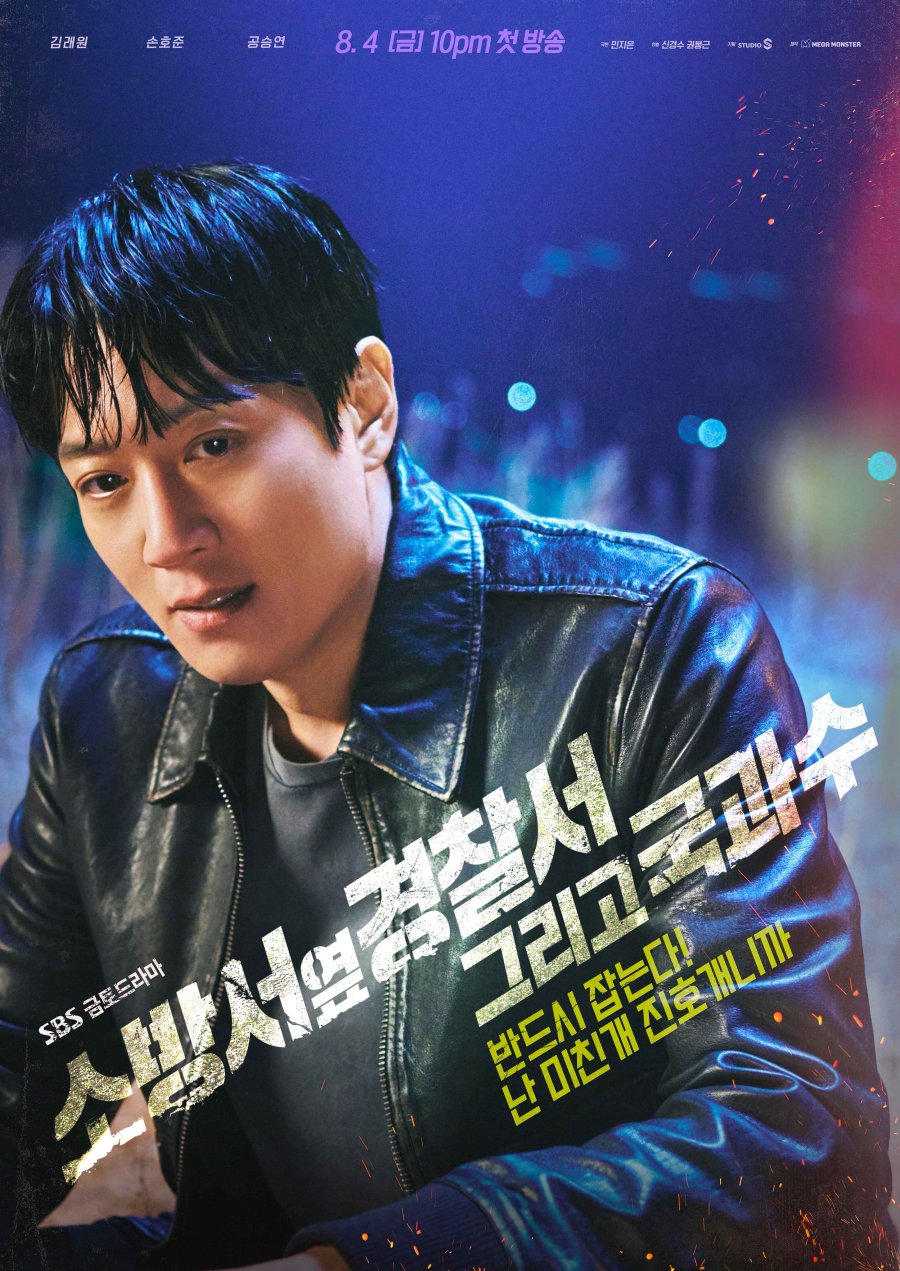 In the highly anticipated drama "The First Responders," Kim Rae Won, Son Ho Jun, and Gong Seung Yeon lead an ensemble cast portraying dedicated police officers, firefighters, and paramedics united in their mission to serve their city. Season 2 delves into the strengthened collaboration between the fire department, police force, and National Forensic Service (NFS) as they confront unparalleled challenges. With thrilling action and compelling teamwork, the series showcases the heroes' unwavering commitment to protecting their community, leaving audiences on the edge of their seats.
Genres: Action, Thriller, Mystery, Drama
Starring: Kim Rae Won , Son Ho Jun , Gong Seung Yeon
Release date: Aug 4, 2023 – Sep 9, 2023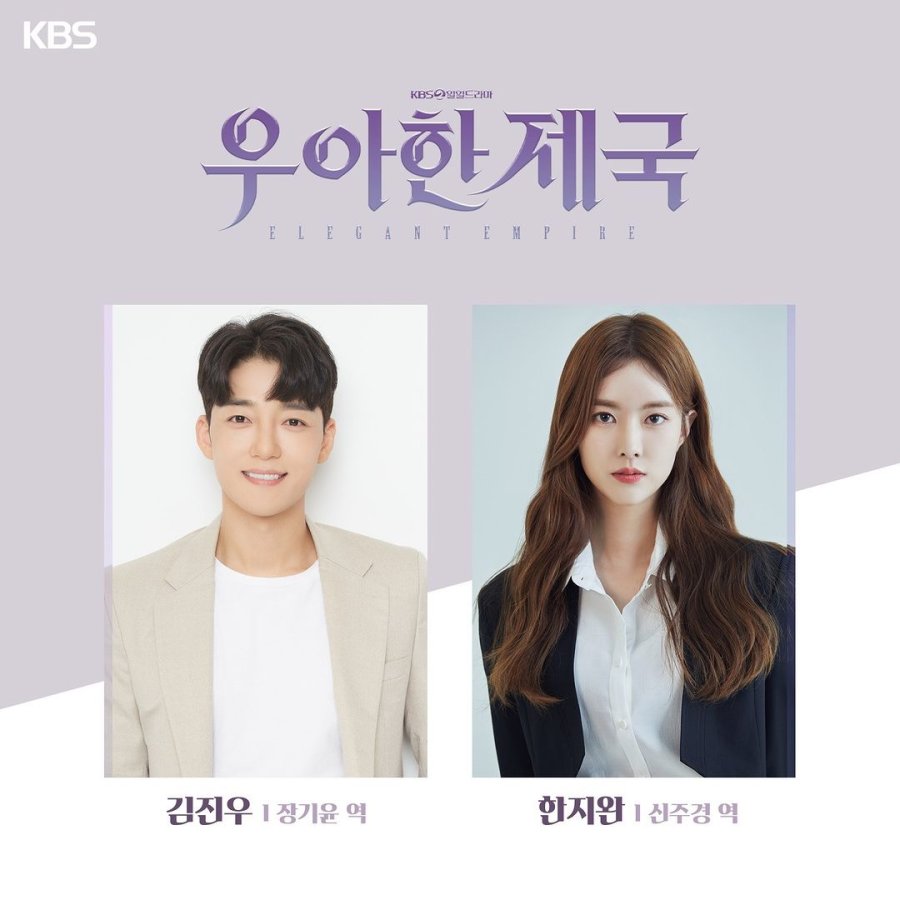 Genres: Drama
Starring: Han Ji Wan , Kim Jin Woo , Kang Yul
Release date: Aug 7, 2023 – Dec 22, 2023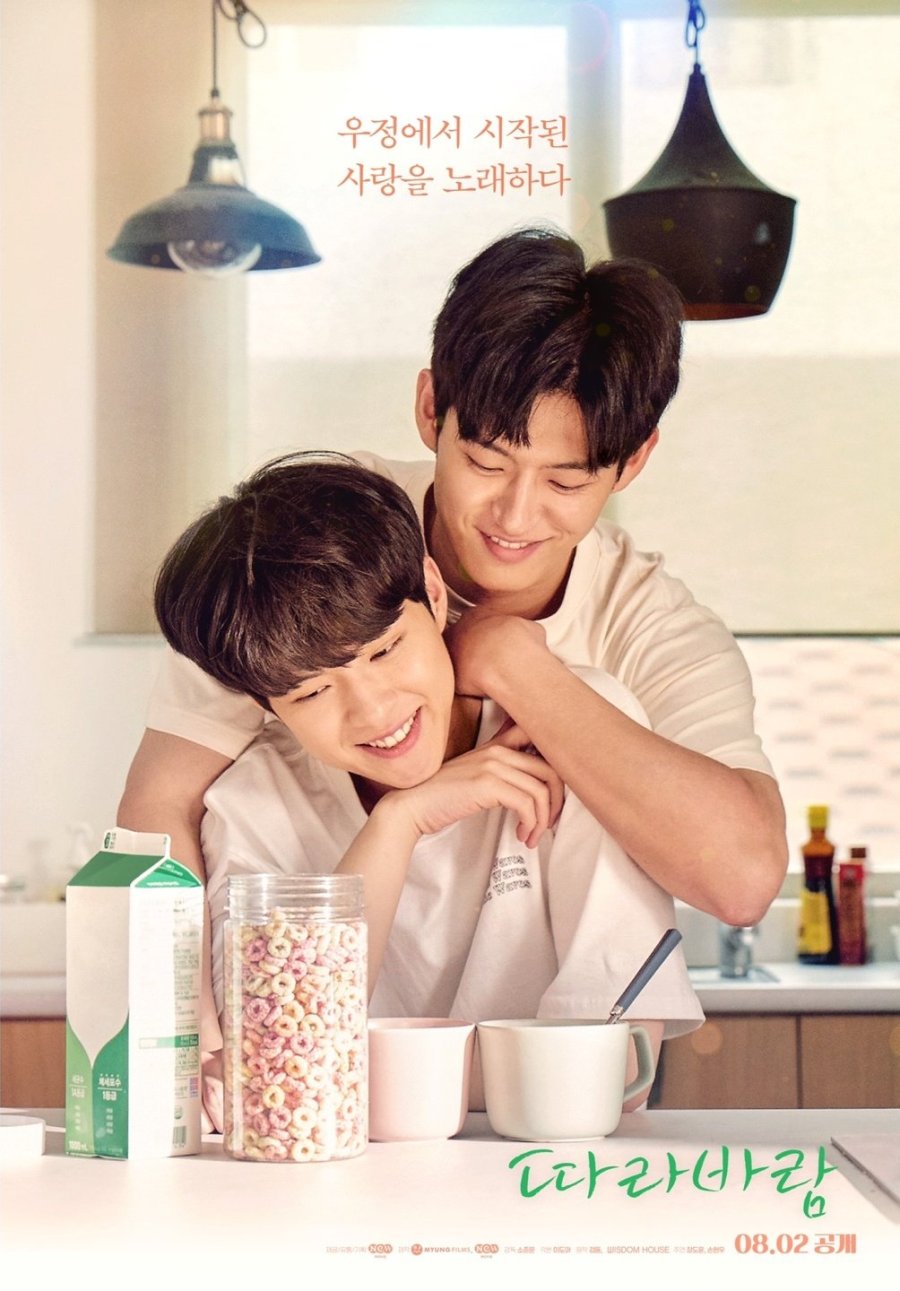 The story is about Ba Ram and Han Tae, former schoolmates whose lives intertwine after a life-changing incident. As adults, Ba Ram grapples with long-hidden feelings for Han Tae. Will he conquer these emotions or let them reign? A compelling tale of friendship, love, and self-discovery awaits.
Genres: Comedy, Romance, Youth
Starring: Jang Do Yoon , Son Hyun Woo
Release date: Aug 2, 2023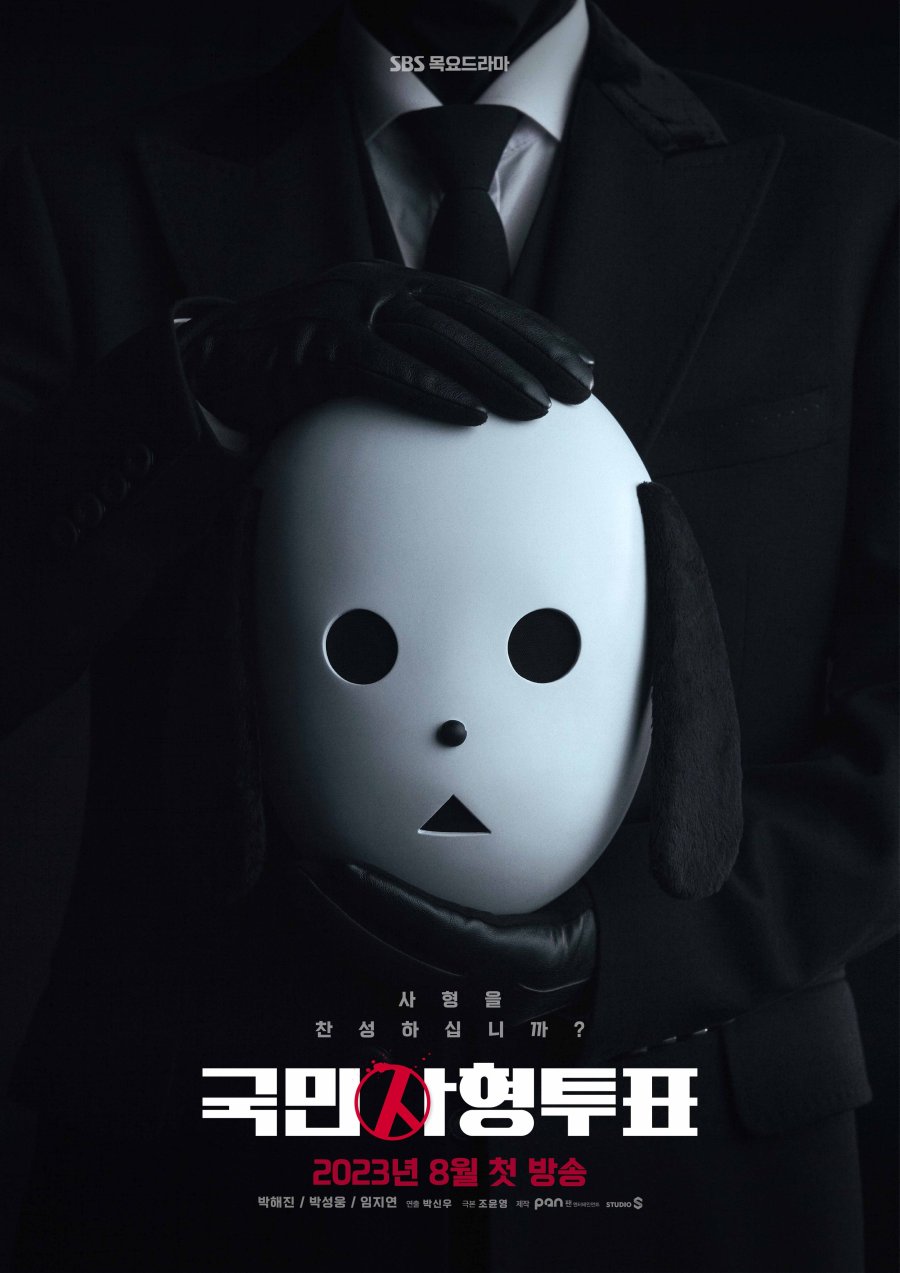 In a gripping tale of justice and revenge, "Dog Mask" emerges as an enigmatic figure in the virtual world, executing heinous criminals who escape the grasp of the law. A unique system allows citizens to vote on whether these criminals should face the death penalty. As the police race to catch "Dog Mask," three individuals become entangled in the unfolding events:
Kim Moo Chan, leader of the First Investigation Team at the Southern Police Agency; Kwon Seok Joo, a once-renowned legal scholar who took the law into his own hands to avenge his daughter; and Joo Hyun, a seasoned police officer specializing in Cyber Safety. Their paths converge, raising questions of morality, justice, and the blurred lines between right and wrong. Get ready for a riveting journey through ethics and consequences in this thrilling drama.
Genres: Thriller, Mystery, Horror
Starring: Park Hae Jin , Park Sung Woong , Im Ji Yeon
Release date: Aug 10, 2023
6. Night Has Fallen (2023)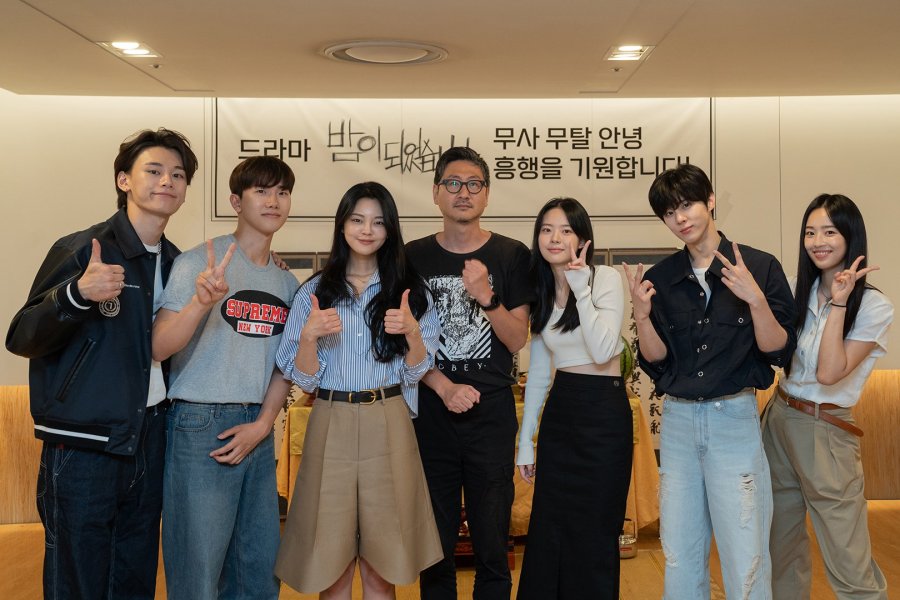 In the mystery teen drama "Night Has Fallen," a class of second-year high school students finds themselves thrust into real-life mafia games during a retreat. As they grapple with this unexpected and dangerous situation, the drama unfolds, showcasing the intense psychological warfare among the students, who must now fight for their survival. Prepare for a thrilling and suspenseful ride as the students navigate treacherous challenges and their true natures are put to the test in this high-stakes game of wits and survival.
Genres: Thriller, Mystery
Starring: Lee Jae In , Kim Woo Seok , Choi Ye Bin
Release date: Aug, 2023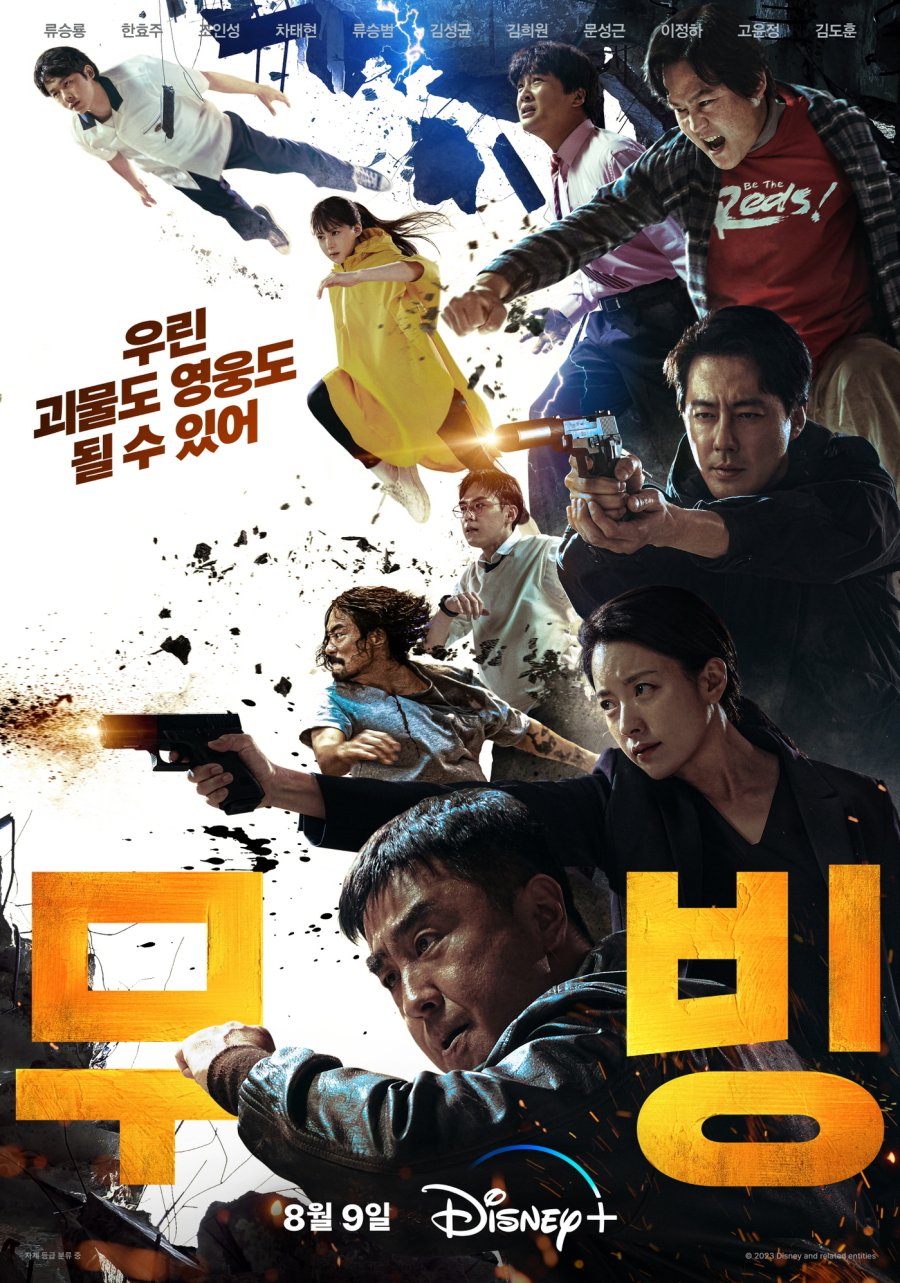 Meet Kim Bong Seok, Jang Hee Soo, and Lee Gang Hoon, seemingly ordinary high schoolers with extraordinary inherited abilities. Kim can fly, Jang possesses exceptional athleticism and quick healing, even from serious wounds, and Lee wields uncanny power and speed. As they navigate school life, they must balance concealing their powers with discovering the true extent of their gifts. Unveil the thrilling journey of these gifted teenagers as they grapple with their unique identities and explore the immense potential of their inherited talents. Action, suspense, and self-discovery await in this gripping tale of extraordinary students.
Genres: Action, Thriller, Mystery, Sci-Fi
Starring: Ryu Seung Ryong , Han Hyo Joo , Zo In Sung
Release date: Aug 9, 2023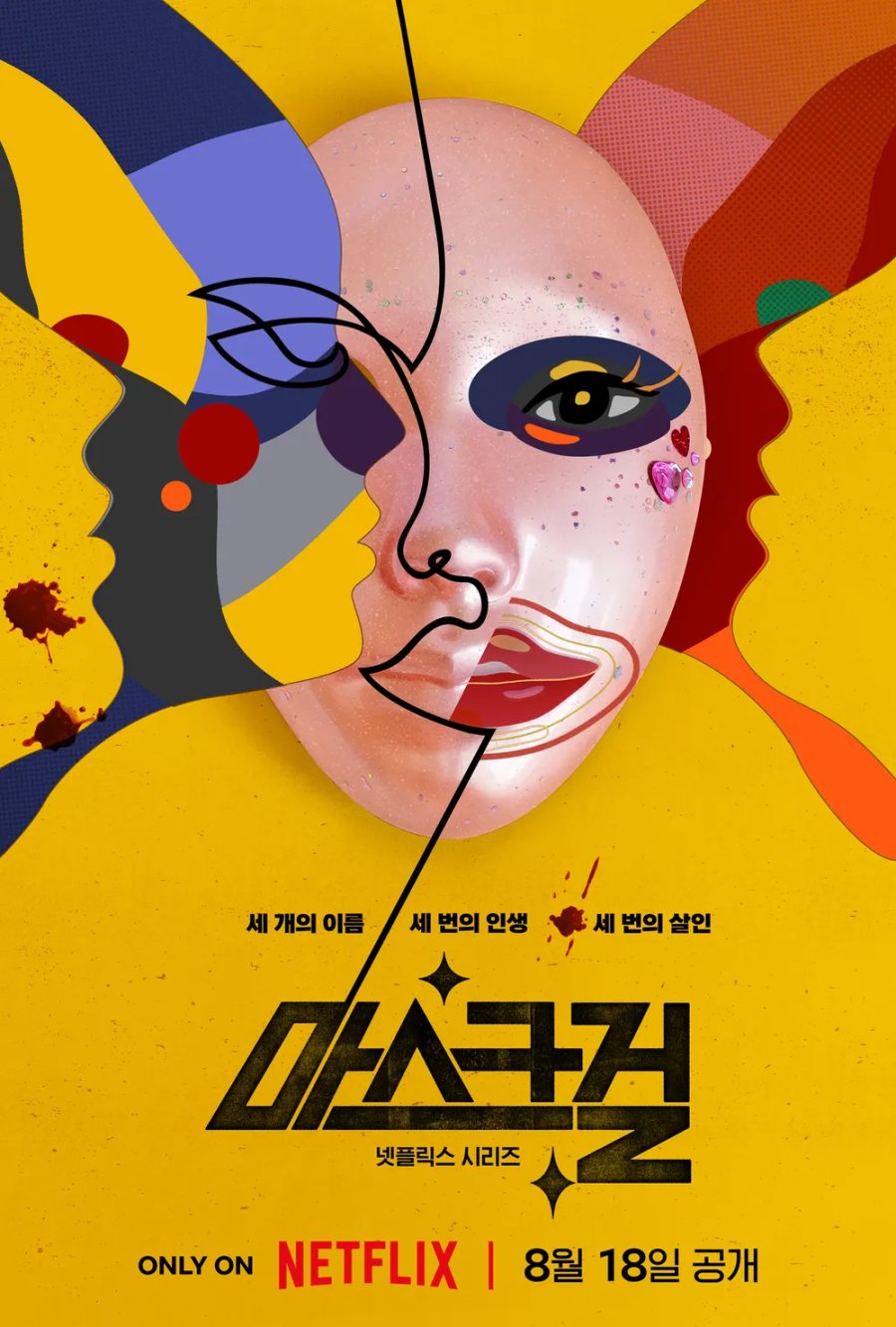 The drama is about Joi Kim Mo Mi, an ordinary office worker struggling with self-doubt due to her appearance. As an internet broadcast jockey hiding behind a mask, she gets entangled in various incidents. Her coworker Joo Oh Nam, also battling insecurities about his looks and lacking confidence, secretly admires Kim Mo Mi. Finding solace in online broadcasts, he unexpectedly becomes involved in a thrilling event alongside Kim Mo Mi. "Masked Hearts" explores the complexities of self-acceptance, unexpected connections, and the power of virtual worlds in this heartwarming drama about love and personal growth.
Genres: Thriller, Comedy, Drama
Starring: Go Hyun Jung , Nana , Ahn Jae Hong
Release date: Aug 18, 2023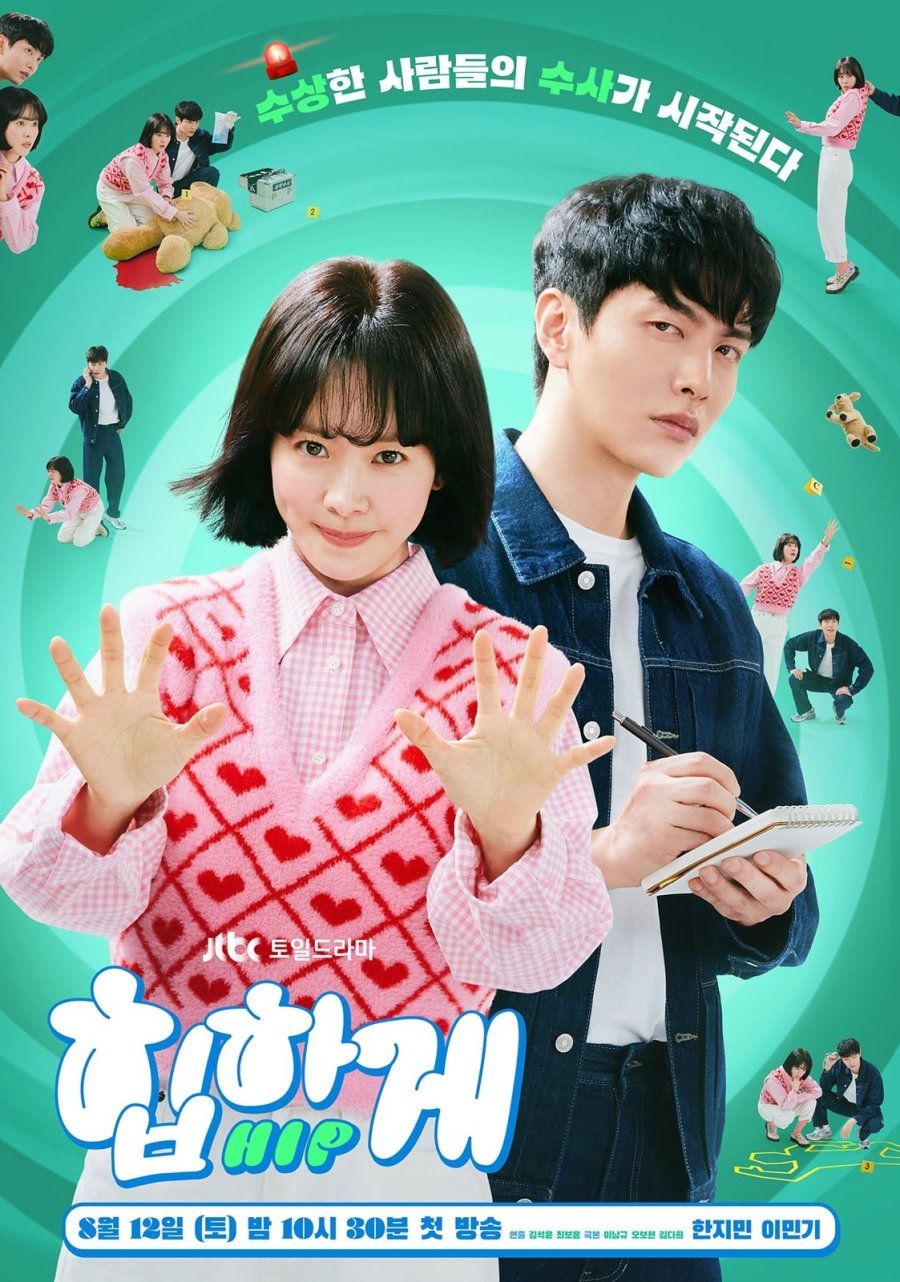 The heartwarming drama "Hip," is set in a rural farm village, where intriguing characters come to life. Meet Ye Bun, a veterinarian with psychometric superpowers, and Jang Yeol, a dedicated detective. When minor crimes unfold, their paths intertwine as they team up to crack the cases. Witness their unique abilities and passionate determination as they unravel mysteries, bringing justice to their quaint community. "Hip" delivers a delightful blend of humor, charm, and detective brilliance, making it an irresistible tale of friendship, crime-solving, and extraordinary powers in a small-town setting.
Genres: Mystery, Comedy, Romance, Supernatural
Starring: Han Ji Min , Lee Min Ki , Suho
Release date: Aug 12, 2023 – Oct 1, 2023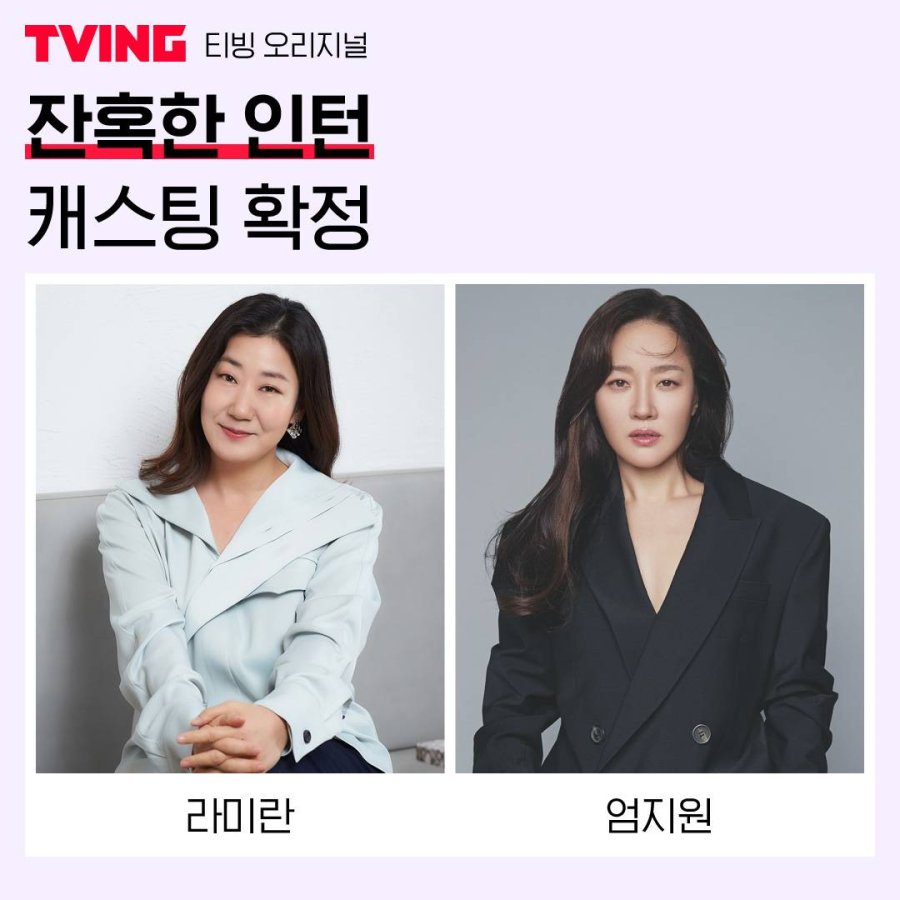 After dedicating years to motherhood, Go Hae Ra seeks to reignite her career as a merchandiser. Yet, finding a job becomes an uphill battle. Enter Market House, where she crosses paths with Choi Ji Won, the influential director of the product planning team. Their history intertwines, leading to an unexpected offer—an intern position on Choi Ji Won's team. Beneath the charismatic facade lies a tempting but daunting proposition. As Go Hae Ra navigates this new opportunity, she must confront the sweet yet harsh reality of her professional revival. A captivating drama of ambition, friendship, and the complexities of second chances unfolds.
Genres: Comedy, Life, Drama
Starring: Ra Mi Ran , Uhm Ji Won
Release date: Aug 11, 2023
11. New Recruit Season 2 (2023)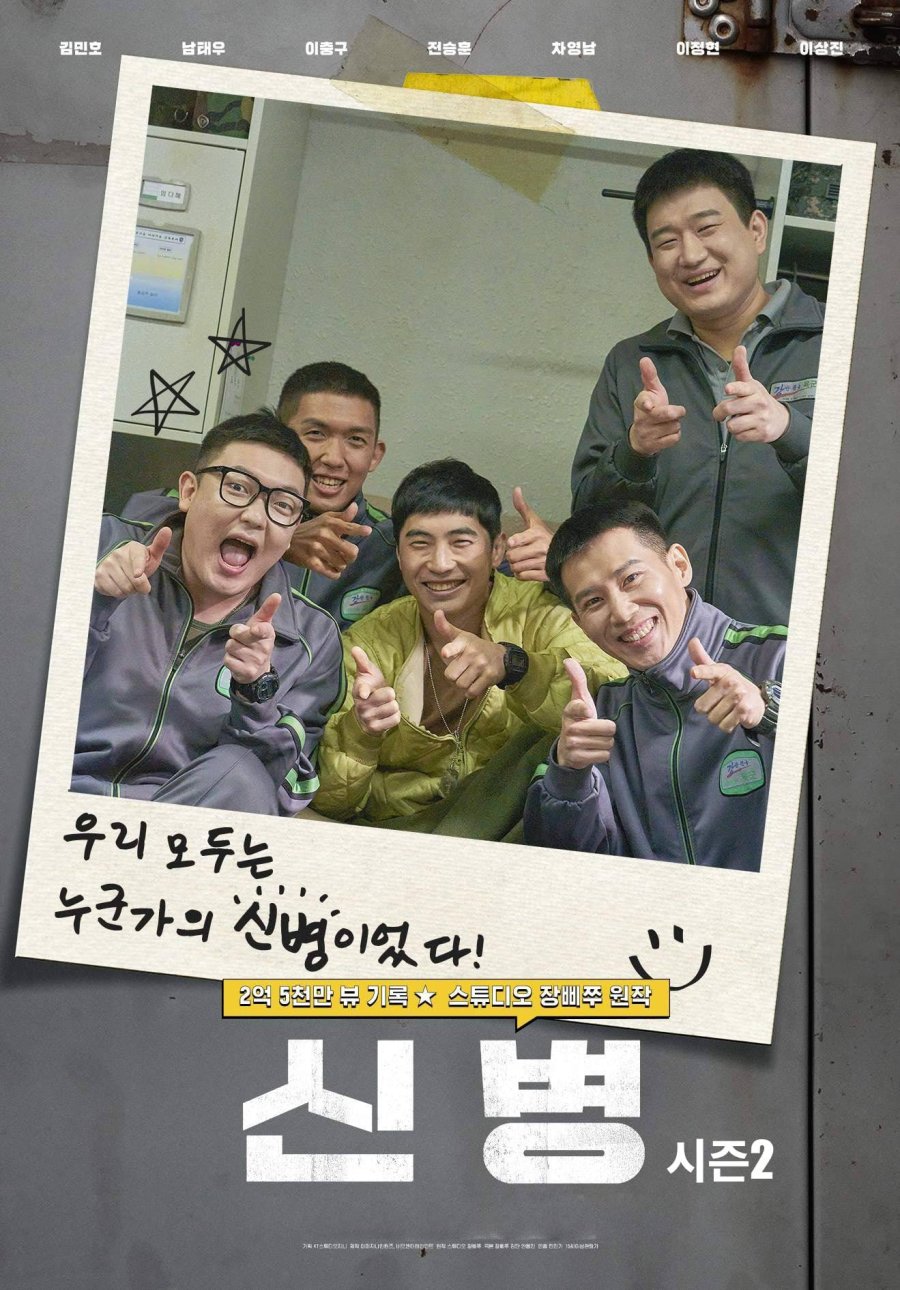 ~~ Adapted from the web animation "New Recruit" (신병) by Jang Bbi Jju (장삐쭈).
Genres: Military, Comedy, Drama
Starring: Kim Min Ho , Jeon Seung Hun , Nam Tae Woo
Release date: Aug 28, 2023 – Sep 12, 2023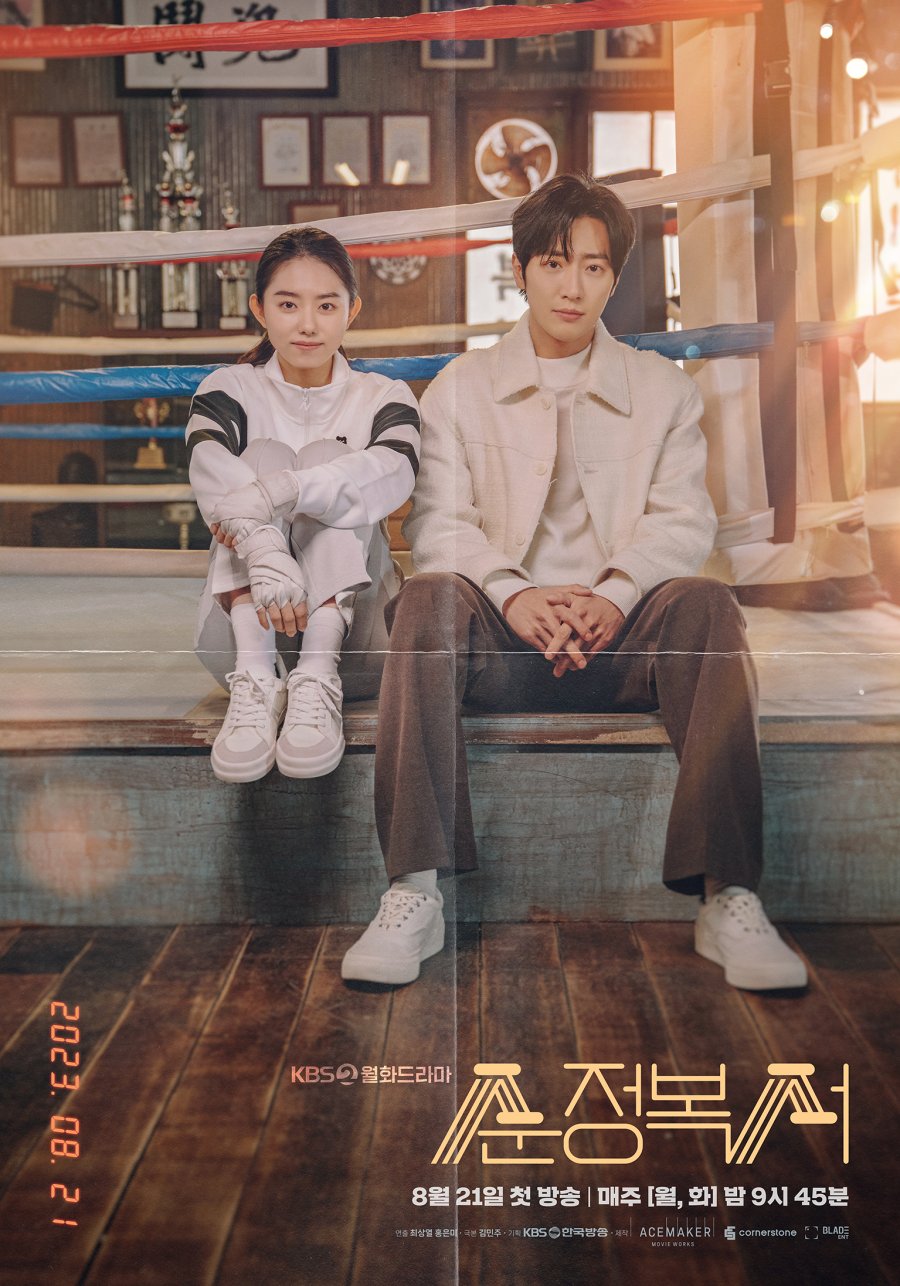 Kim Tae Young, a ruthless sports agent known for exploiting talented players until they burn out. Among his clients is Kim Hee Won, a promising baseball pitcher with a special place in Tae Young's heart. When Hee Won faces tough times, Tae Young receives a mission—to bring back female boxer Lee Kwon Sook to the ring. Three years ago, Kwon Sook dominated the sport, but then mysteriously vanished. Now, Tae Young seeks her out to help Hee Won. As he approaches Kwon Sook, who has moved on from boxing, unexpected twists unfold in this gripping tale of ambition, redemption, and second chances.
Genres: Youth, Drama, Sports
Starring: Lee Sang Yeob , Kim So Hye , Kim Jin Woo
Release date: Aug 21, 2023 – Sep 26, 2023
13. Destined With You (2023)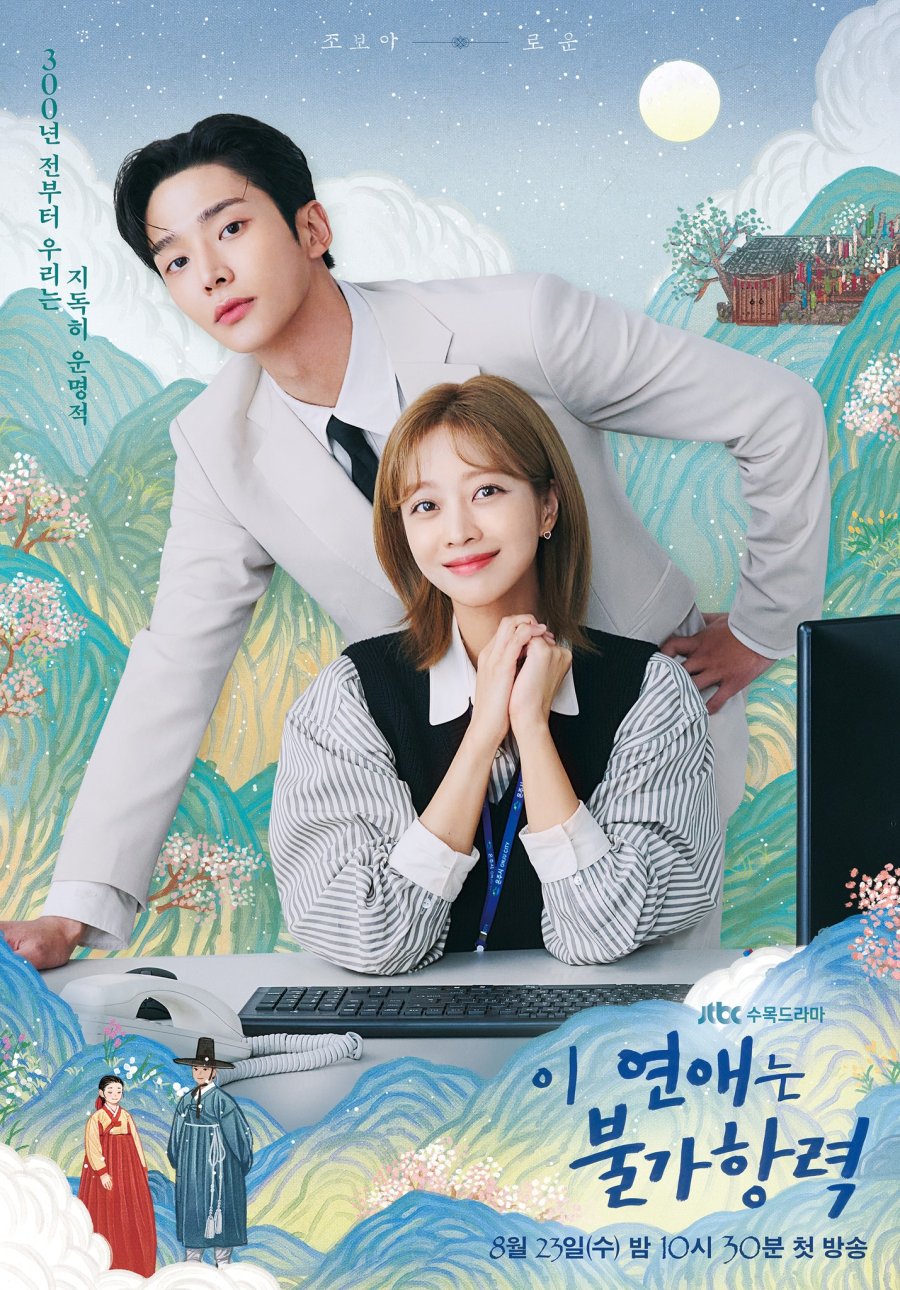 When a woman chances upon a long-sealed forbidden book from 300 years ago, she unlocks its enigmatic past. In a twist of fate, she connects with a man ensnared by the book's dark magic. As their destinies intertwine, a mesmerizing love story emerges, defying the boundaries of time and space. Join "The Book of Eternity" and immerse yourself in a spellbinding tale of love, fate, and the power of a forbidden connection that spans centuries.
Genres: Law, Romance, Fantasy
Starring: Jo Bo Ah , Rowoon , Ha Joon
Release date: Aug 23, 2023