Winter is upon us and we surely cannot contain our excitement knowing that we have great kdramas heading our way! You know it is going to be a roller coaster journey and we are almost impatiently waiting for them.
So to keep you updated, we have compiled a cherry-picked list of Korean dramas premiering in November. Be sure to check all of them as they have a great star cast and interesting plots! Let's get started.
First, have a look at 6 much awaited kdramas that are set to air in November 2019.
1. Psychopath Diary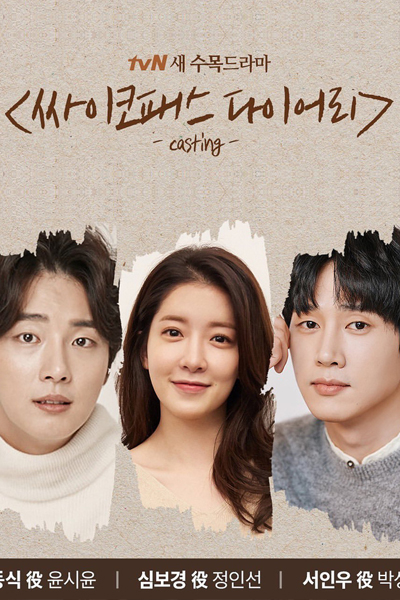 Yoon Shi Yoon is a welcome surprise for this type of genre of drama because he has proven many times to us with his amazing acting abilities. The beautiful Jung in Sun is cast beside him – making this an exciting watch.
Yook Dong Shik is a simpleton who works at a brokerage firm. He is too kind for his own good because he rarely stands up to people who look down on him. His life is completely changed when he becomes a witness to a murder committed by a serial killer. Immediately after, he is met with an accident but wakes up with a diary that belongs to the serial killer. He begins to believe that he might be the killer. The accident was caused by the detective (Jung in Sun), she works alongside him to find the true identity of the killer.
Genres: Thriller, Crime, Mystery
Episodes: 16
Air date: Nov 20, 2019 – Jan 09, 2020
Trailer:
2. Chocolate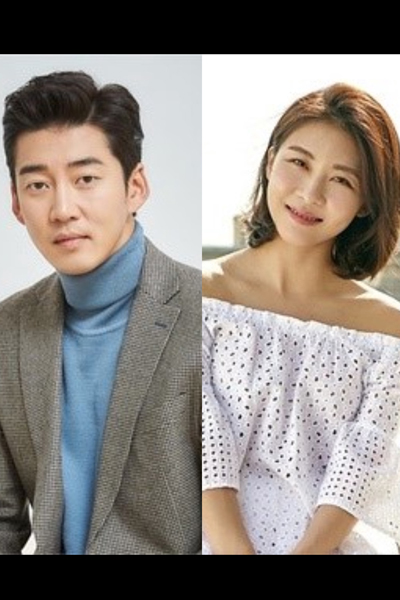 Chocolate is based on the romance between two people who are from different walks of life. What brings them together is their passion for food. The now famous neurosurgeon (Yoon Kye Sang) always wanted to be a chef when he used to be a kid.
However, he inspired a young girl (Moon Cha Young) when he cooked her a delicious meal at a sea-side restaurant. She grew up to become a successful chef who happens to meet the doctor at the Hospice Ward.
Both of them come together to provide food at the ward and lets time and love heal their pasts.
Genres: Food, Romance, Medical
Episodes: 16
Air date: Nov 29, 2019 – Jan 18, 2020
3. 9.9 Billion Woman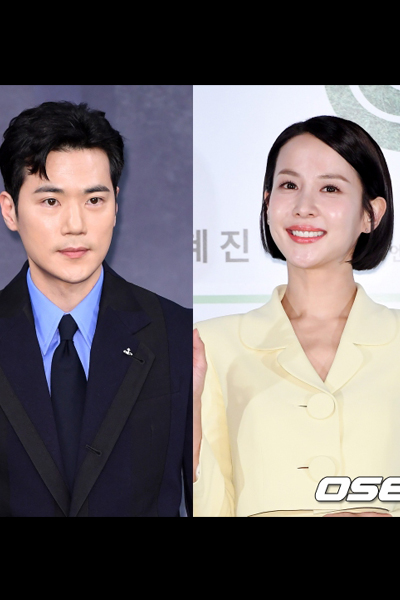 9.9 Billion Woman is a story that revolves around the life of Ms. Jung Seo Yeon who suddenly becomes owner of 9.9 Billion won. She had a troubled growing up because her father was violent towards the family. In hope of getting away from that all that, she settles with a man she loves but her happiness comes to an end one day. She meets Kang Tae Woo who is a former detective and they both set out to find the truth about his sister's death.
Genres: Drama
Episodes: 32
Air date: Nov 27, 2019 – Jan 16, 2020
Watch it on  www.kissasian.la
4. Stove league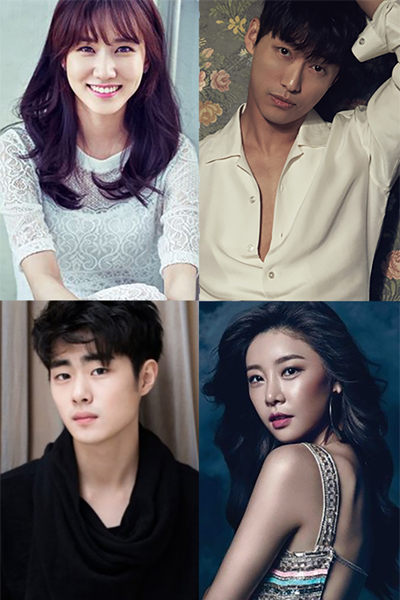 Stove league is about the steps taken by a failing league baseball team. They are currently bottom ranked but hope to change their fate under the leadership of the new general manager (Nam Good Min). The drama shows the struggles required to go through to achieve success next season.
The operations manager (Lee Se Young) shares same desire for the team.
Genres: Sports, Drama
Episodes: 32
Air date: Nov 22, 2019 – Jan 11, 2020
5. People with Flaws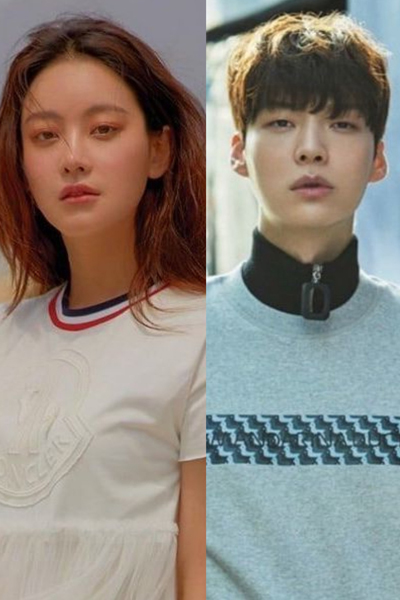 People with Flaw is a drama that revolves around two unlikely people who end up together despite their prejudices. Joo Seu Yun works as P.E. Instructor at a high school who dislikes flower boys because she had trouble growing up as she was surrounded by her handsome brothers. The exact opposite, Lee Kang Woo, who is arrogant and always obsessed with his looks ends up meeting Joo Seu Yun.
Although they argue early on, both of them start developing feelings for each other and eventually stand up for other people with flaws.
Genres: Romance, Comedy, Drama
Episodes: 32
Air date: Nov 27, 2019 – Jan 16, 2020
6. Chief of Staff 2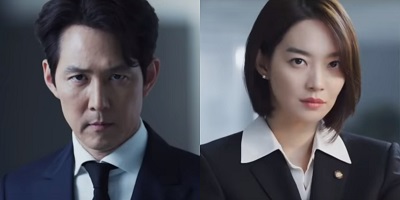 Due to popular demand, the second season of Chief of Staff is set for release. It reflects on the political games played at the top most level. The astute political adviser Jang Tae Joon is on a mission to concentrate the power to survive in this game.
He is the adviser to lawmaker Song Hee Sub, who makes a comeback to achieve great political heights.
Genres: Drama, Political
Episodes: 10
Air date: Nov 11, 2019 – Dec 10, 2019
Watch it on kissasian.la
And for those who are interested in watching this month's hot airing dramas, they are:
1. Everyone's Lies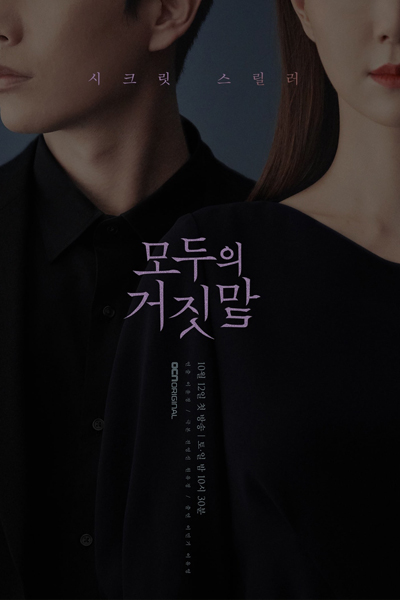 Everyone's lies is a thriller mystery about a series of unexplained events taking place in the life of a woman (Lee Woo Young). As a turn of twisted fate, her father dies and immediately after that her husband disappears. Around the same time, a number of murders have been taking place. This eventually forces her to join the National Assembly to investigate further and a detective (Lee Min Ki) who is involved in the case helps her to unravel the truth.
Genres: Suspense, Thriller, Investigation
Episodes: 16
Air date: Oct 12, 2019 – Dec 1, 2019
2.      Catch the Ghost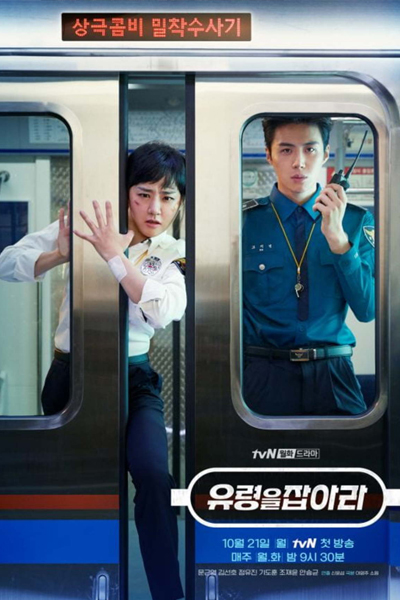 The subway police force has a new member in their team, Yoo Ryung played by Ms. Moon Geun Young, she is a true-blue rookie and she has a hyper sense of justice.  However, she has an exceptional gift of sixth sense which gets her into troubles due to her reckless actions.  The Chief (Kim Sun Ho) at the station is a person who prefers stability over risk in his work. However, he is forced into doing the cleanup job after all the mess created by Yoo Ryung.
Genres: Comedy, Romance, Investigation
Episodes: 16
Air date: Oct 21, 2019 – Dec 10, 2019
Watch it on kissasian.la
3. Leverage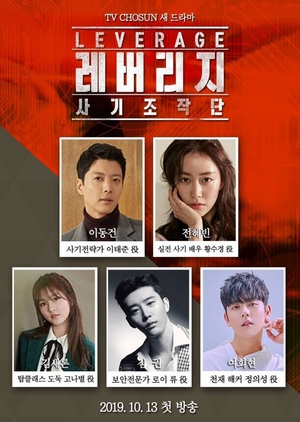 Leverage is about a former High Value Insurance investigator (Lee Dong Gun) who sets forth to scam the rich corrupt people for their money. He is the leader of a pack consisting of smart con artists who goes after criminals who have been ripping off from the system.
Genres: Action, Comedy, Crime, Drama, Investigation
Episodes: 16
Air date: Oct 13, 2019 – Dec 1, 2019
4. VIP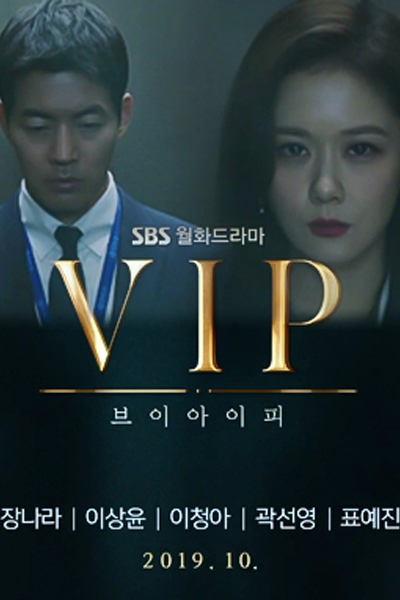 VIP is a drama that takes place at Sung Woon Department Store. Almost 1% of its clients are  VIP and VVIP. Jung Sun works as the deputy manager at this store who is very successful and career driven. She is responsible for managing the VIP team who serves these high value customers. Every relationship both at work and in life are bound by secrets. One day, Jung Sun receives a unknown text message telling her that her husband is in an affair with a person at her office. Her world comes crashing and she pursues to find who this person is or whether there is any truth behind the text. In the hunt to find out, a series of secrets starts to unravel.
Genres: Business, Romance, Drama
Episodes: 32
Air date: Oct 28, 2019 – Dec 17, 2019
And that's about it! Which dramas are you looking forward to? Any dramas you plan to watch right now? Let us know your comments below!
P.S. For more ongoing korean dramas, you can find on our Korean drama page. Enjoy!