Hey K-drama fans, get ready to add some excitement to your September! As we wave goodbye to summer, we're saying hello to a fresh batch of Korean dramas that are set to light up our screens. In this article, we're your guides to the coolest shows hitting your favorite streaming platforms this September 2023. Whether you're a die-hard K-drama addict or just dipping your toes into this world of captivating storytelling, we've got you covered. So, let's jump right in and discover the "Top New Korean Dramas to Watch in September 2023." Grab your popcorn; it's showtime!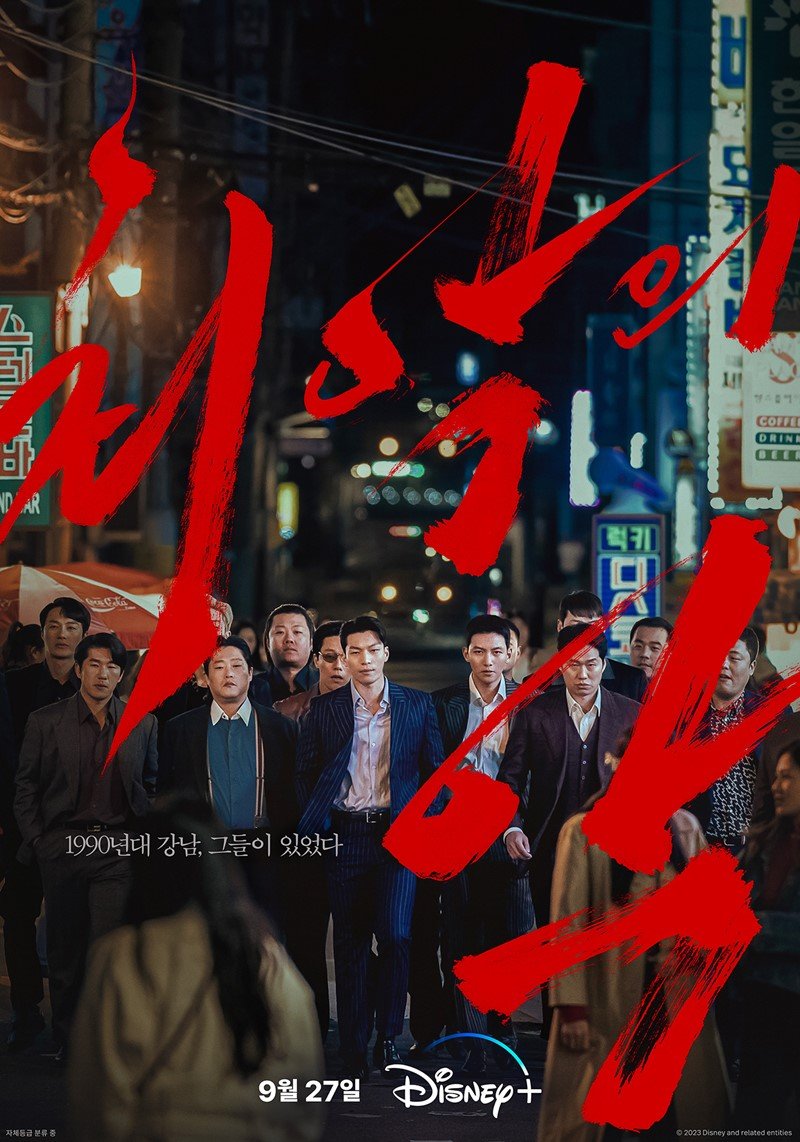 Set in 1990s Seoul, a former DJ enters the drug trade, peddling a potent substance known as "Gangnam Crystal" within the city's nightclubs, securing his place within a criminal organization. To combat this rising drug problem, rural police officer Park Jun Mu is tasked with infiltrating the organization. To his astonishment, his wife, Detective Yoo Eui Jung, has volunteered for the same perilous mission and shares an undisclosed history with the notorious underground drug kingpin.
In the pursuit of dismantling the drug cartel, Park Jun Mu not only dedicates himself to the battle against drug trafficking but also strives to ensure his wife's safety throughout this dangerous operation.
GenresAction, Thriller, Crime, Drama
Starring: Ji Chang Wook , Wi Ha Joon , Im Se Mi
Release date: Sep 27, 2023 – Oct 25, 2023
2. Arthdal Chronicles: The Sword of Aramun (2023)
In a sequel set approximately a decade later, Arthdal has quelled the tribes' rebellion ignited by Ta Gon in Season 1 and, under Eun Seom's leadership, the Agos have unified the 30 clans after two centuries. Season 2 unfolds with Ta Gon's Kingdom of Arthdal pitted against Eun Seom's Ago Union in an impending large-scale war. Eun Seom now rules the East, and Tan Ya has become the Wahan clan's heir. The narrative unfolds eight years after Ta Gon ascended to the throne.
Genres: Historical, Romance, Fantasy, Political
Starring: Jang Dong Gun, Lee Joon Gi, Shin Sae Kyeong
Release date: Sep 9, 2023 – Oct 15, 2023
3. Bumpy Family (2023)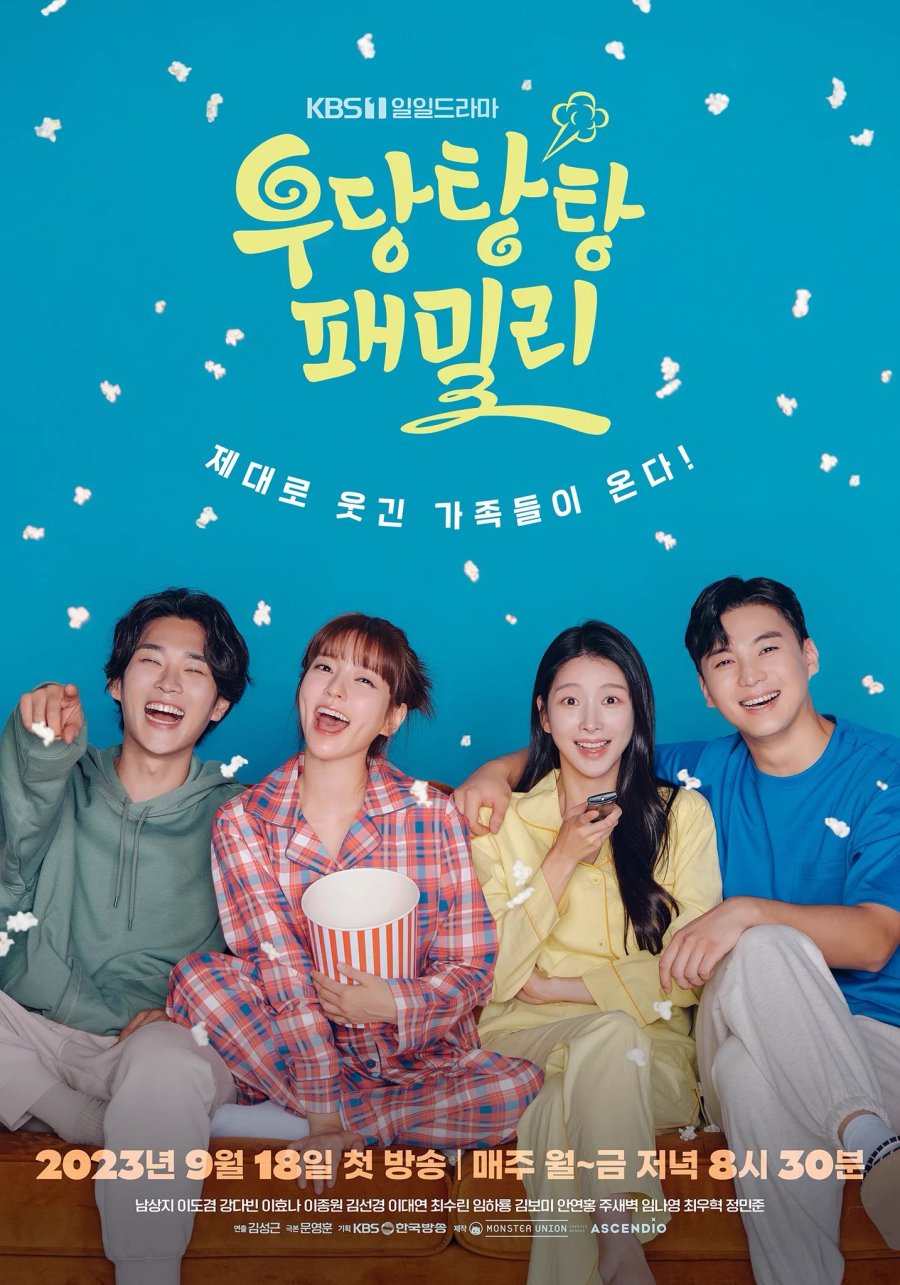 This is a romantic family drama centered around a divorced couple who parted ways 30 years ago due to mutual animosity. Their paths cross again when their children marry, forcing them to become in-laws. The story explores their journey of reconciliation, as they confront unresolved conflicts and bitterness from their past.
Genres: Drama, Family
Starring: Lee Do Gyeom , Nam Sang Ji , Kang Da Bin
Release date: Sep 18, 2023
4. Song of the Bandits (2023)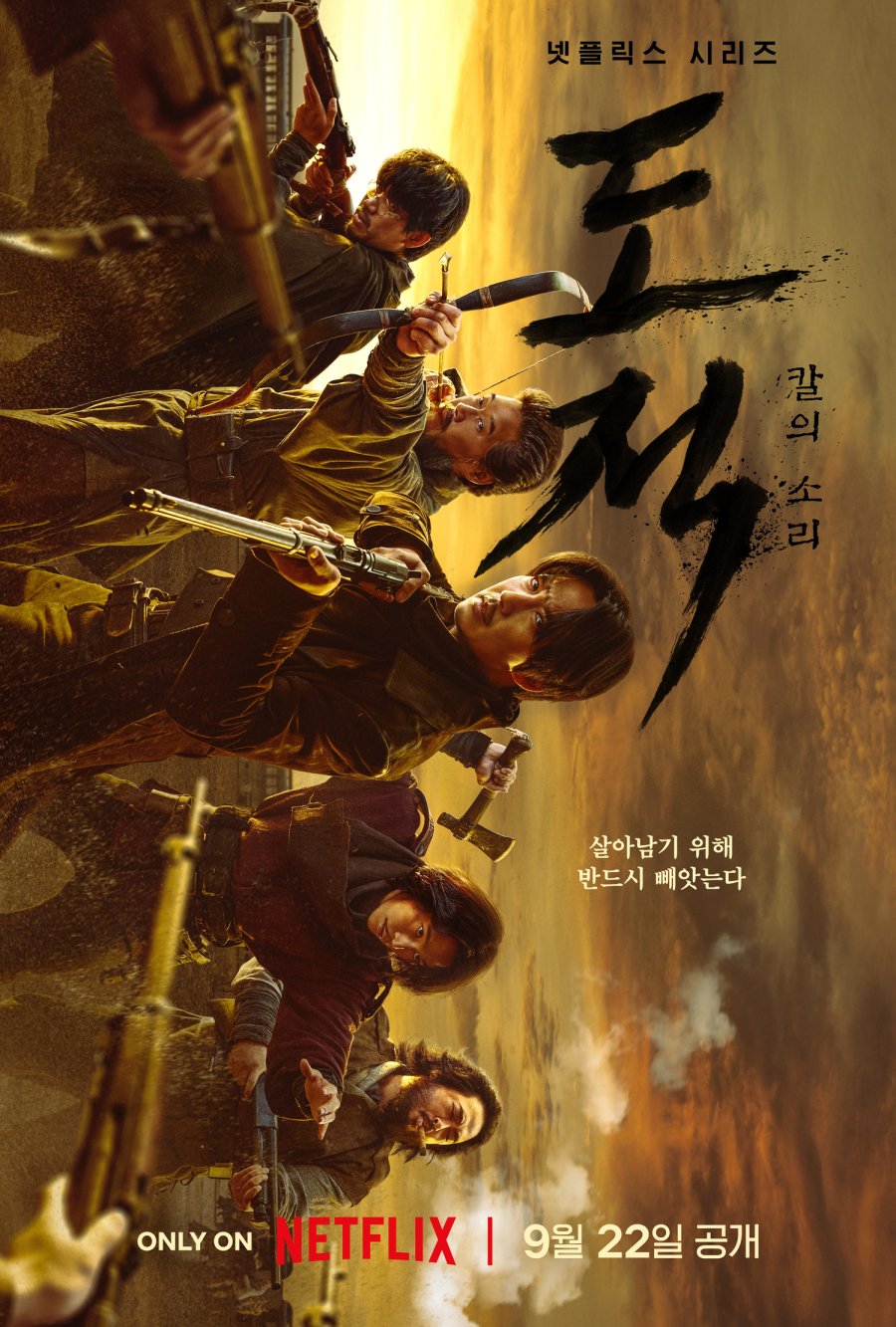 Set in the 1920s during the Japanese colonial period, this action melodrama follows individuals who have lost their livelihoods. They unite to take a bold stand for the sake of their families and colleagues in a story of resilience and defiance.
Genres: Action, Thriller, Historical, Drama
Starring: Kim Nam Gil , Seo Hyun , Yoo Jae Myung
Release date: Sep 22, 2023
5. Hyo Shim's Independent Life (2023)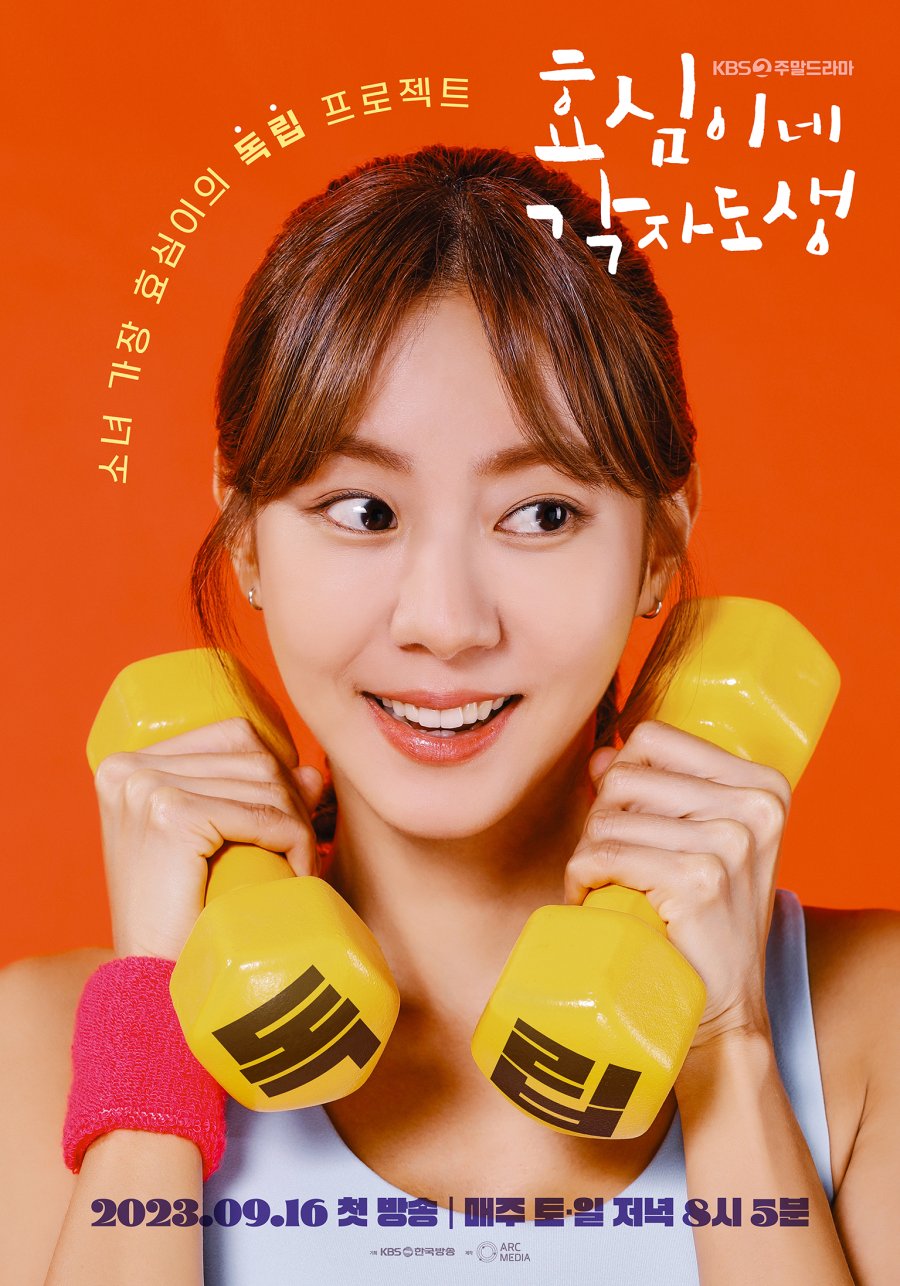 Lee Hyo Shim, a proficient fitness trainer, bears the burden of supporting her family due to her father's abandonment. Despite her exceptional physical condition, the responsibility of caring for her mother and three brothers has weighed her down for years. Now, she yearns to break free from the thankless toil and live life on her own terms.
Genres: Family, Melodrama
Starring: Uee , Ha Joon , Kim Do Yeon
Release date: Sep 16, 2023 – Mar 3, 2024
6. Twinkling Watermelon (2023)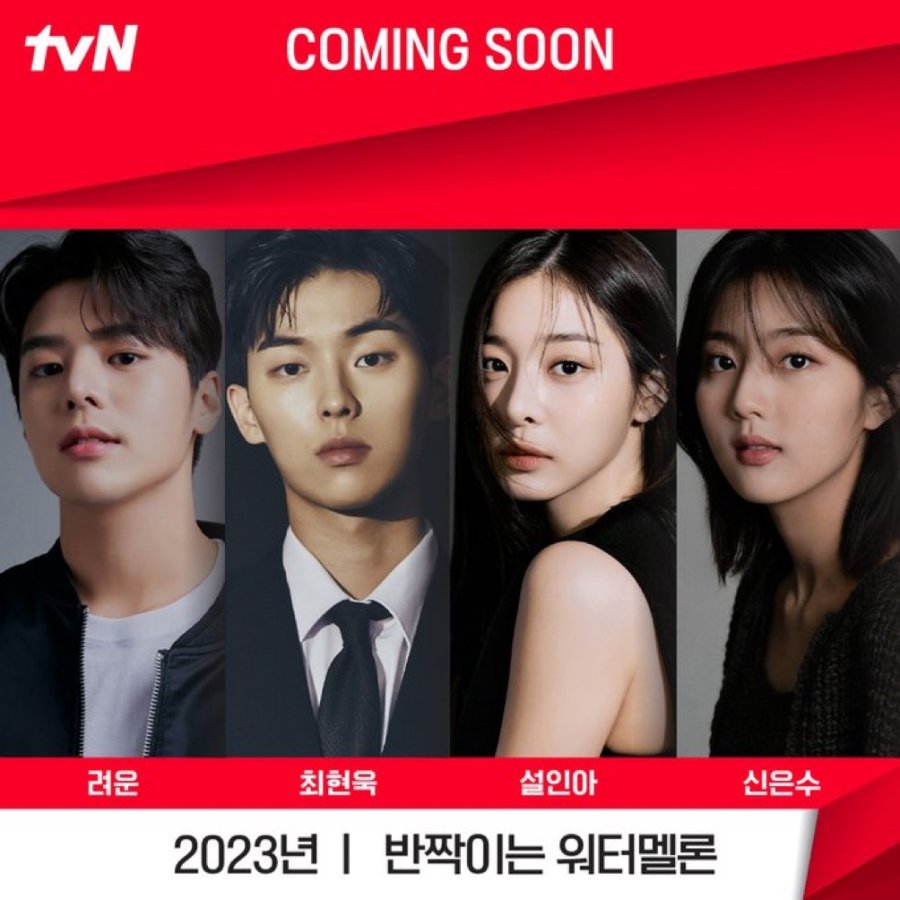 Eun Gyeol, a talented CODA (child of deaf adults) student with a passion for music, balances his life as a model student during the day and a guitarist in a band at night. A visit to a peculiar musical instrument store leads him to a mysterious place where he encounters Yi Chan, Se Kyung, and Cheong A. Together, they create a band named "Watermelon Sugar."
Amidst their musical journey, Yi Chan develops feelings for Se Kyung, renowned as the "Cello Goddess" at Seowon Arts High School, and endeavors to win her heart.
Genres: Romance, Youth, Drama, Fantasy
Starring: Ryeoun , Choi Hyun Wook , Seol In Ah
Release date: Sep 25, 2023 – Nov 14, 2023
7. 7 Escape: War for Survival (2023)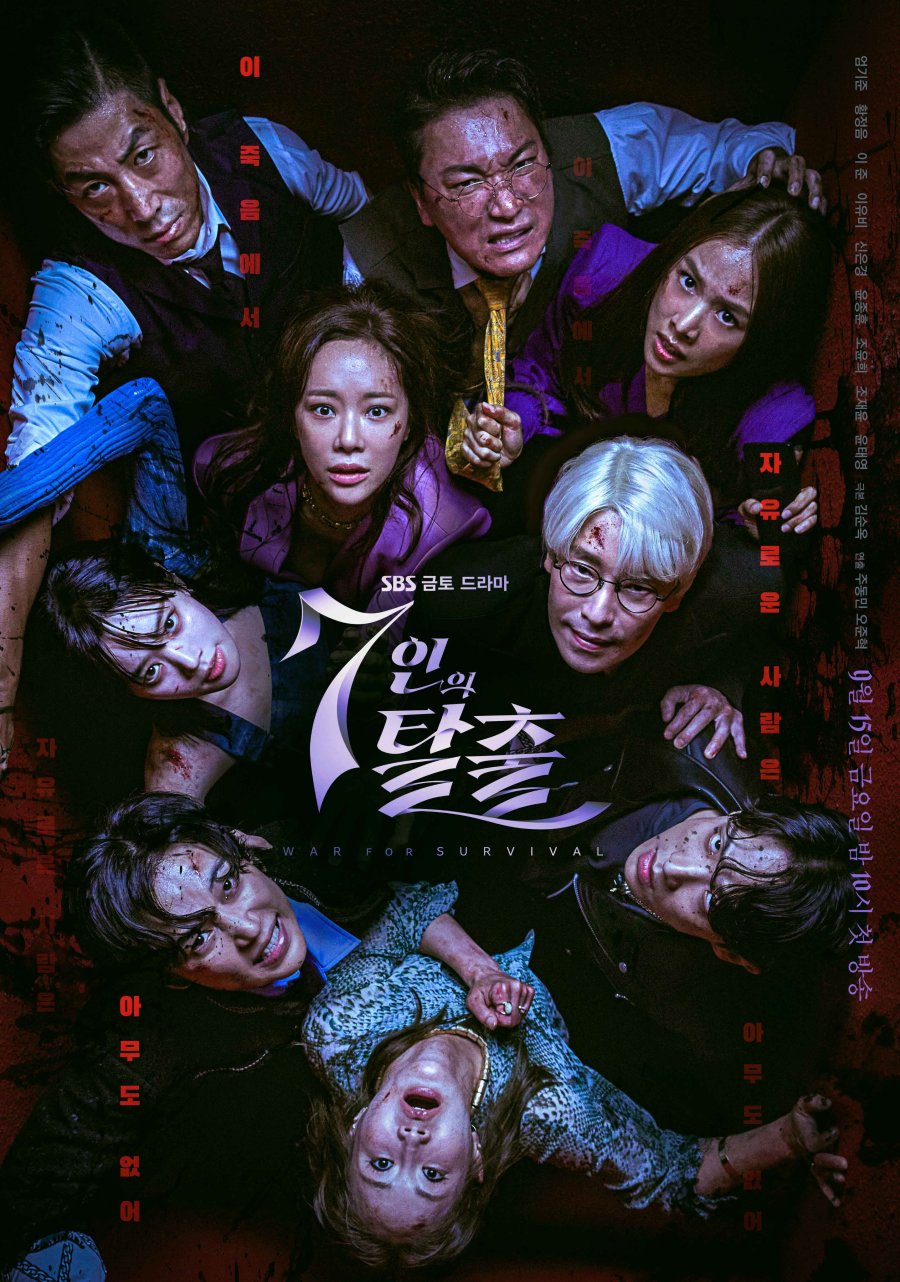 Seven seemingly unrelated individuals, including a faceless mobile platform mogul, a drama production company CEO, an ex-gangster, a hopeful idol, an OB-GYN doctor, an entertainment CEO, and a school art teacher, are all connected by a gripping case involving a missing girl. As they strive to evade their destinies and uncover the truth, they become entangled in a web of secrets, deceit, and personal desires in this tale of retribution.
Genres: Thriller, Mystery, Drama
Starring: Uhm Ki Joon , Hwang Jung Eum , Lee Joon
Release date: Sep 15, 2023
8. The Day (2023)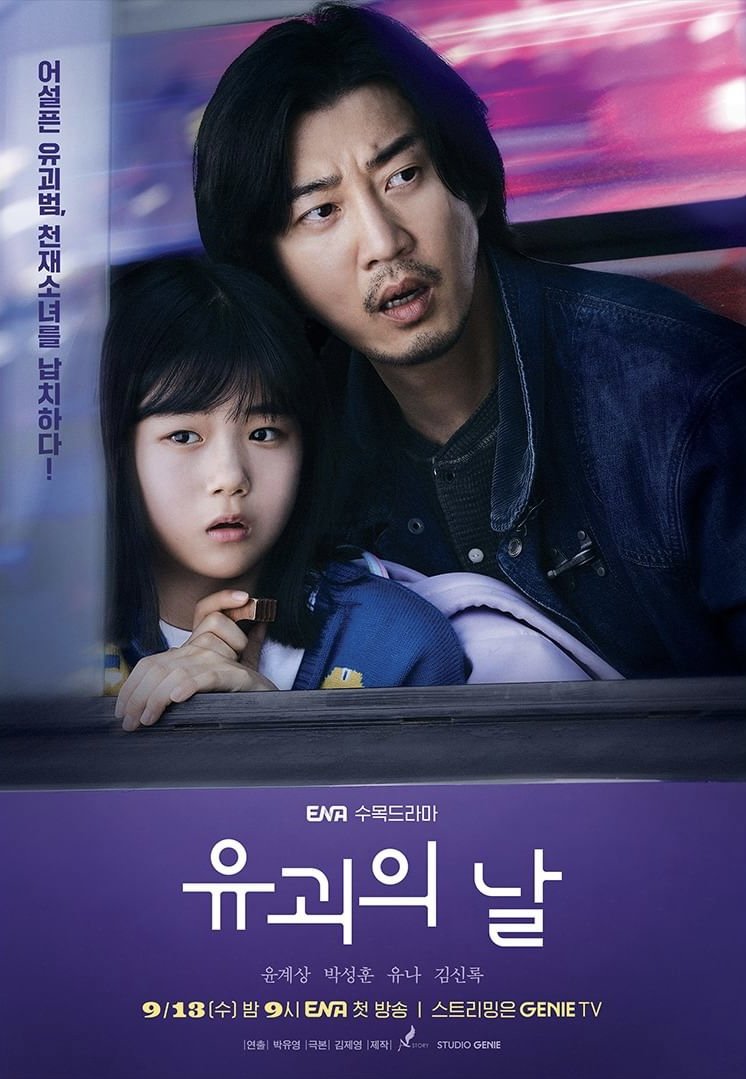 Kim Myung Joon, a financially struggling man desperate to fund his daughter's medical operation, reluctantly agrees to his ex-wife's idea of kidnapping a wealthy child. En route to abduct Choi Ro Hee, he accidentally hits a young girl—Choi Ro Hee herself, who loses her memory in the process. Assuming the role of her father, Kim Myung Joon brings her home after her hospital stay. His attempts to contact Choi Ro Hee's parents for ransom go unanswered. When he investigates their residence, he discovers their lifeless bodies. To further complicate matters, Choi Ro Hee unravels his deceit, including his false identity as her father.
Genres: Thriller, Mystery, Comedy, Drama
Starring: Yoon Kye Sang , Park Sung Hoon , Yu Na
Release date: Sep 13, 2023 – Oct 19, 2023
9. Bump Up Business (2023)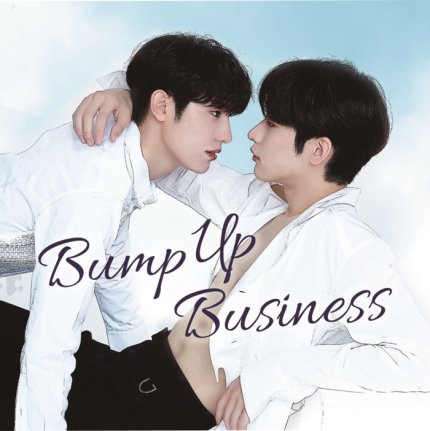 Eden, an aspiring member of a boy band set to debut, crosses paths with Ji Hoon, a fading celebrity from the same agency. When Eden learns that he can only make his debut by performing a "business gay performance (BGP)" with Ji Hoon, he's initially resistant but eventually complies to achieve his dream. Working in the boy band "BoK," Eden harbors a strong aversion to BGP, and Ji Hoon playfully teases him. Despite their constant bickering, spending time together brings them closer. As top stars Hyun Bin and Jay enter the scene, misunderstandings between Eden and Ji Hoon escalate. The question arises: can they resolve these misunderstandings and discover their true feelings for each other?
Genres: Music, Romance
Starring: Nine , Mill , Yoojung
Release date: Sep 15, 2023
10. Han River Police (2023)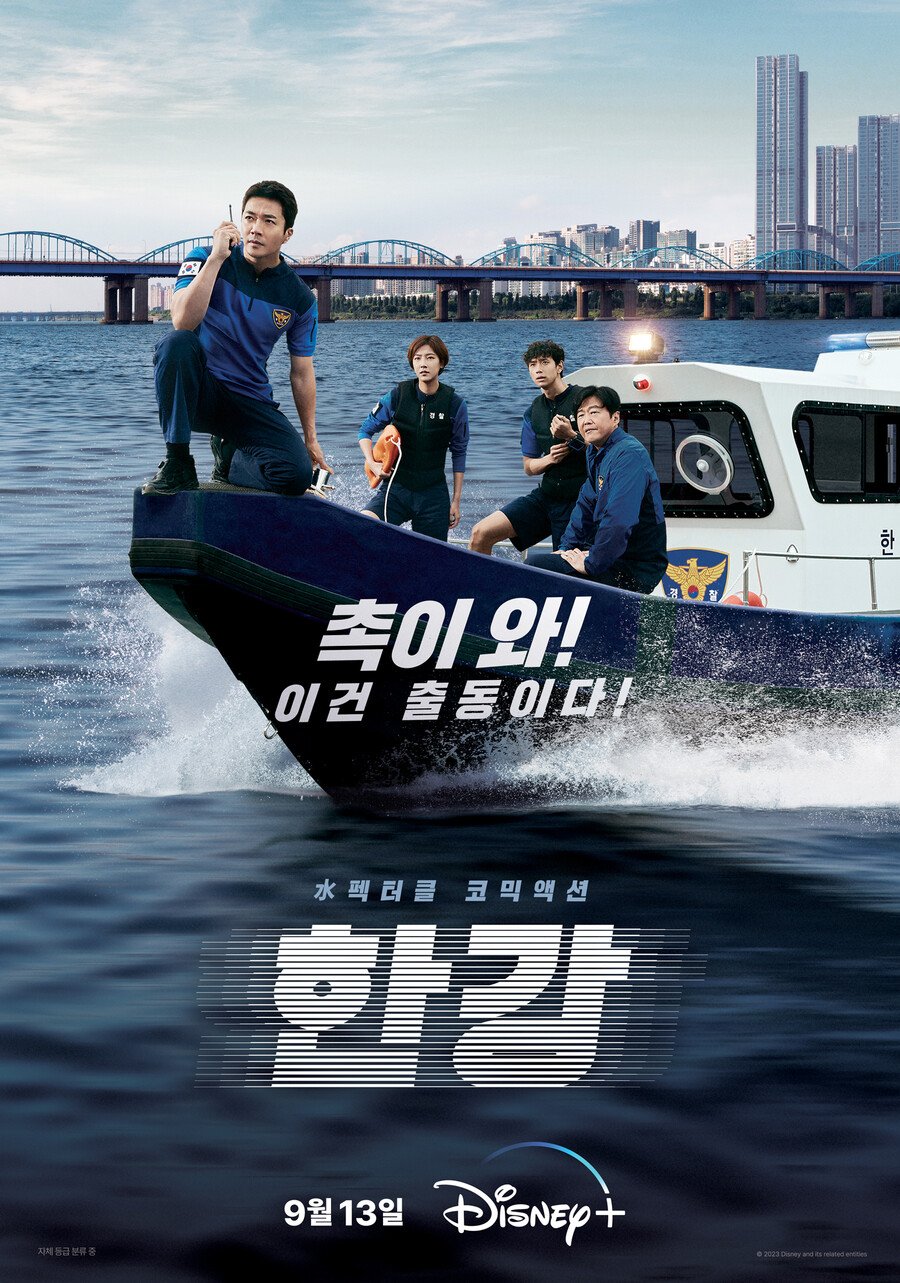 Two police officers find themselves on patrol along Seoul's Han River, where they confront a series of emergency situations, spanning from terrorism to everyday accidents. This setup promises to deliver a blend of action, humor, and unconventional crime-solving characteristic of the classic buddy cop genre.
Genres: Action, Thriller, Mystery, Comedy
Starring: Kwon Sang Woo , Kim Hee Won , Lee Sang Yi
Release date: Sep 13, 2023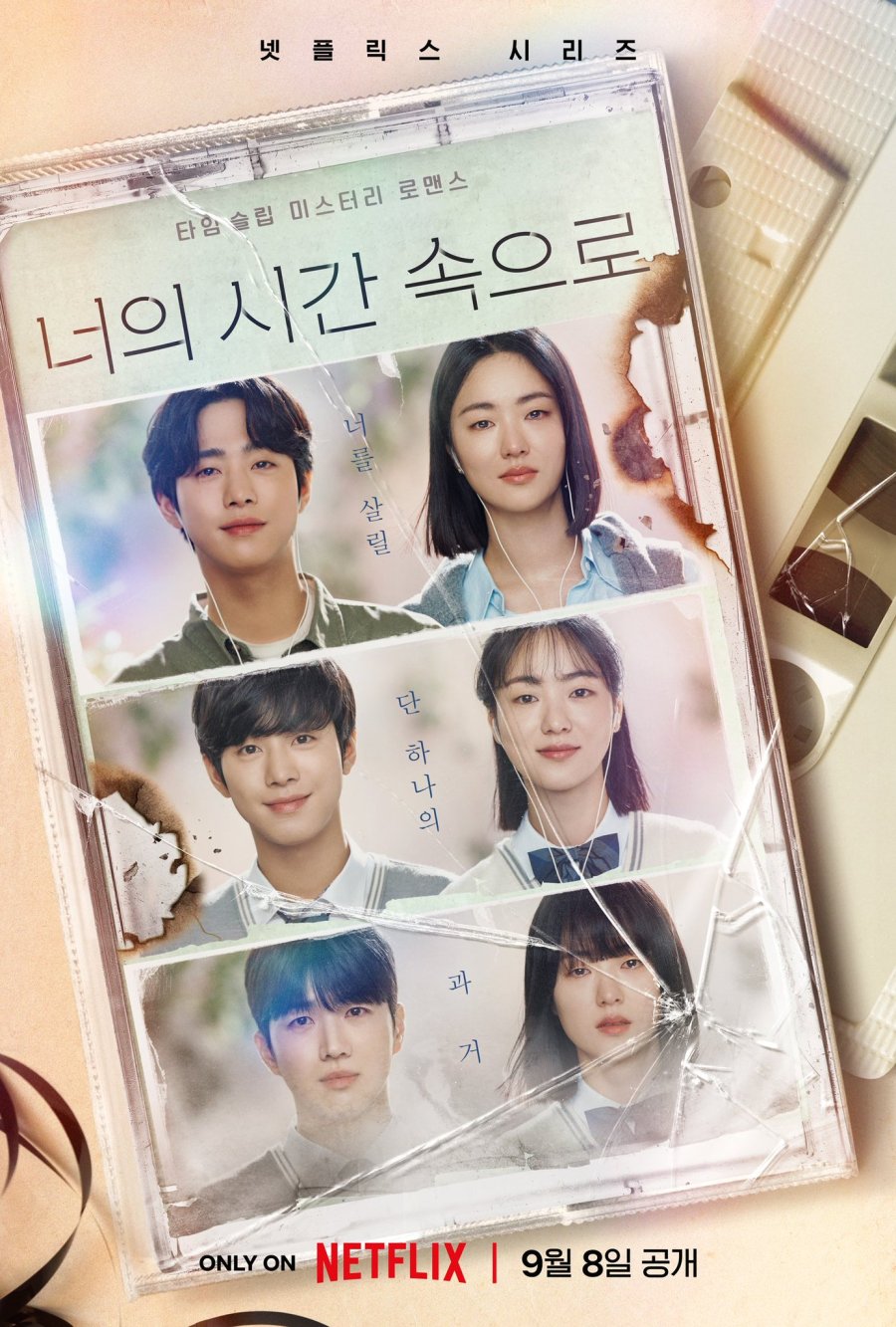 Han Jun Hee, grieving over her boyfriend Ko Yeon Jun's death from a year ago, unexpectedly travels back in time to 1998, becoming high school student Kwon Min Joo. In this past era, she encounters Nam Si Heon, a high school student who strikingly resembles her late boyfriend. Nam Si Heon is charismatic and popular among girls, with his best friend Jung In Kyu developing a romantic interest in Kwon Min Joo.
Genres: Thriller, Mystery, Romance, Fantasy
Starring: Jeon Yeo Been , Ahn Hyo Seop, Kang Hoon
Release date: Sep 8, 2023